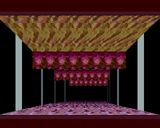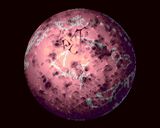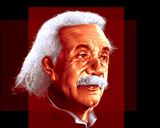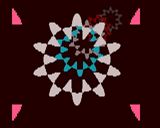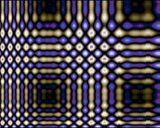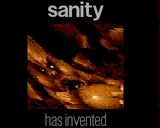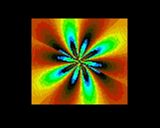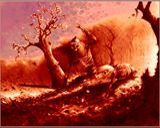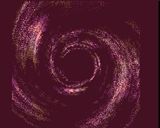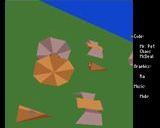 comment by optimus on 18 June 2002
I am wondering why nobody has voted this one yet?! It's a classic and the music modules are kept forever in my HD :)
---
comment by cmd_zod on 27 June 2002
One of my favorite ECS demo. Great funk musik theme. I've see it and show it to friends so many many many times !
I use this demo to benchmark emulators and it's very slow on every one. Maybe it's hard coded ?
---
comment by poktis on 31 July 2002
right, we have to vote for this. It's my favorite demo for my A500 ! I remember that a friend (in 1999 !) didn't believe me when I said "this is performed on a 7,5Mhz platform". Superb SFX.


---
comment by ijs on 08 October 2003
Definately a classic. A lot of fantastic and orginal fx, gfx and music crammed on one disk.
Really pushes OCS to the limit, and in my view the best showcase of what an A500 really can do - altough it ran on any type of Amiga I've come across - really well coded.

A must have, hey, it even has a great endpart! :)
---
comment by Vanquish on 17 October 2003
I remember when I first saw this demo - I was just blown away. It was exciting times back then, because with every new demo (especially by Sanity) you could never prepare yourself for what what you were about to see...for what barriers you were about to see smashed - and this demo just about smashed all of them! 3 amazing parts, all driven by and synchronised to 3 amazing tunes. Super fast Scaling, rotation and 3D, amazing artwork all wrapped up with an impeccable sense of timing make this one of the best demos I've seen, and in fact, one of the best demos...period! ...infact, Elekfunk! is playing on my mod player now! ...cool! :)
---
comment by jPV on 19 April 2004
This might be my all time favourite demo. Crazy design and music, cool effects, works perfectly on every Amiga model, etc etc. Just great and perfect demo!
---
comment by calen on 30 April 2004
A great all-round demo that could have been so easily mistaken as an AGA production, brilliance.
---
comment by ToAks on 23 May 2004
one word: Sanity!
---
comment by lugduweb on 03 October 2004
For me Sanity Arte is the best demo I've seen on Amiga !
---
comment by CrowAbyss on 09 October 2005
Arte and RSI's Megademo are the best demos ever on an Amiga 500!!! This demo rocks for it astonish effects, excellent music and fine graphics.
---
comment by RosTo on 16 October 2005
Simply the greatest demo for A500. Pure joy for eyes, ears and heart.
---
comment by Toffeeman on 05 November 2005
The best A500 demo there ever was !!!

This demo screams quality from the start when it opens with a 50hz single pixel texture mapped tunnel on a 7mhz computer from 1985 ! Further examples of the quality of this demo are the zooming plasma and various plot routines! Which are the best examples you will see on the A500.

The 3 mods were perfectley synced to the graphics in some style. Whilst the Einstein pictue is probably the best 32 colour picture I've seen. I just wished they used the 102 zoom on it from the Jesterday music disc.

It also has very small loading times and works on A500 to A4000 without a hitch. The demo even loops they should have used this in Dixons to sell Amigas !

The perfect demo !
---
comment by prm on 08 November 2005
so darn good! love it - zik, gfx & code. we got to watch this two times at the party since the organizers turned it off before the last part was shown :)
---
comment by dragonmood on 31 October 2006
error 404 ..
---
comment by Gulow on 06 January 2007
It's sad my A500 is fuucked...
Make an MPG of this of anyone can.

First time I saw this I was stunned..
---
---
Please log in to add a comment!
User Votes: Average: 4.68 points (92 votes)
---
Please log in to vote on this production!