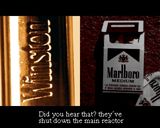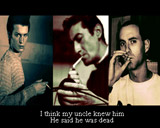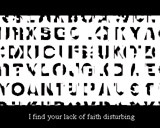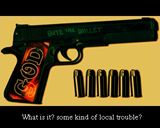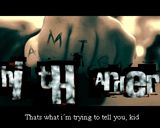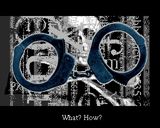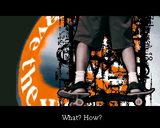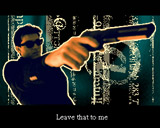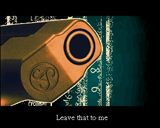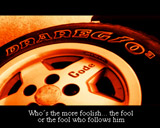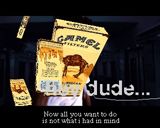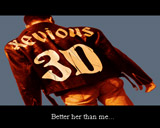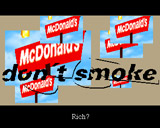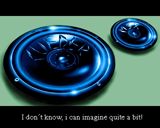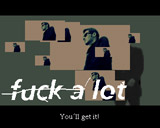 comment by z5 on 11 July 2002
Definately awesome and a classic because it's very original and because it's amongst the best designed demos ever on Amiga. There happens so much on screen that you always discover something new when rewatching it. Very nice visuals and music. Great work from a very good group!
---
comment by ijs on 07 October 2003
"There are three men in a boat with four cigarrettes and no matches..... how do they manage to smoke?"

Well, still haven't got an answer to that question in the soundtrack (anyone? :)), but I do know this a seriously underrated demo, at the party anyway.

I remember being very excited watching it in the M&S demo compo on the big screen, finally something different from all the 3D engines with D&B/Jungle music which were the trend at that time. Should've ranked first there in my opinion.

Wonderful design, wonderful music, wonderful gfx and orginal coding, what more could one want from a demo?
---
comment by Frequent on 18 October 2003
This one rules so much that it scares me :) Kongedemo!
---
comment by rloaderror on 27 October 2003
ozone world domination.. Lots of design per second :) Not everything is that pretty to look at though.. There just had to say it, but for pure entertainment nothing beats this one.
---
comment by Cueder on 14 February 2004
Drareg, Xevious & God are cool Friends of my retro-time´s life ;)
Light my fire Friends! great time.
---
comment by z5 on 14 February 2004
@Cueder:
At some point, the Spanish scene was so promising and came on so strong. Trashcan diskmag, groups like Capsule, Network and Ozone bringing original and high quality productions,... But suddenly it all stopped and the Spanish scene seems to have dissapeared into thin air. What happened? Where is Nork, Leunam, Xevious, Drareg, Wind and all the rest?
---
comment by wayne on 26 March 2004
I think its a trully hard core demo ever. It is one of the best ever.
---
comment by mariasbabyboy on 10 April 2004
One of the best amiga demos ever, its just so beautyfull and fast moving, just throwing one screen after another in your face. Really a true classic, to bad its so short though.
---
comment by humphr3y on 19 April 2004
a must!, a simply perfect stylish demo and a top-ten all time amiga demo ever!
---
comment by octopus on 22 April 2004
Throw a cigarette off the boat and the boat is a cigarette lighter. One of the best demos ever.
---
comment by KAM_ on 24 April 2004
great concept, good realization. it's original and neat. i like it very much.
---
comment by rloaderror on 28 April 2004
http://able2know.com/forums/about6304.html

here are a lot of alternative solutions to the riddle.. My favourite is the "one guy can strike a deal with the devil, and when he bursts into flames, his mates can light theyre cigarettes on him":.
---
comment by ToAks on 23 May 2004
once there was melon now ozone gives u smokebomb!

SUPERB DEMO! , mekka's best demo ever!

but its really weird that it got 3rd place, REALLY weird! ,i remeber the applause it got at the party place but still haujobb managed to win 1st place and skarla a good second place..

oh well a damned good party with 3 very good top 3 demos!
---
comment by tecon on 24 May 2004
What a punch in the face, eh? How to describe this being classic.. hmm. Originality is everything. A storm of entertaining mumbo jumbo.. makes this demo never die!
---
comment by kempy on 25 May 2004
ozone: genius in action. and these weird ideas like dialogues from "star wars" displayed at the bottom of screen. perfectly insane.

also try to check really fun parody of this demo - "lamebomb" by lamers.
---
---
Please log in to add a comment!
User Votes: Average: 4.45 points (66 votes)
---
Please log in to vote on this production!