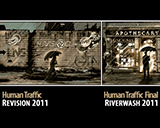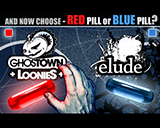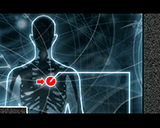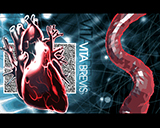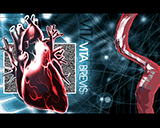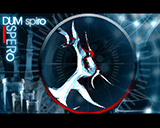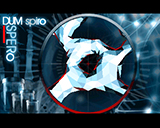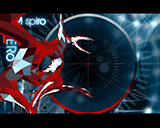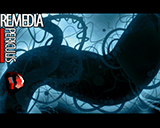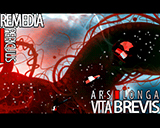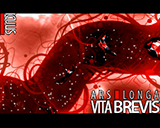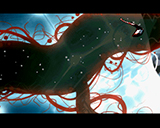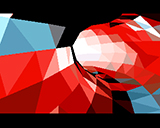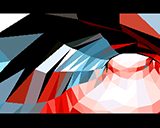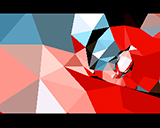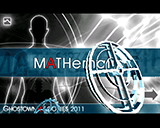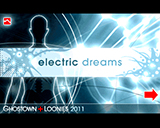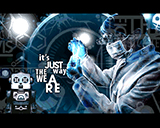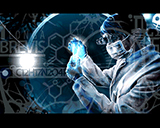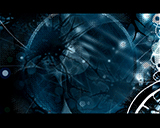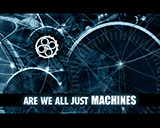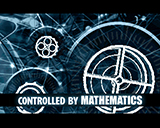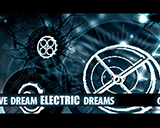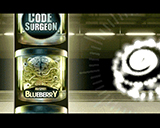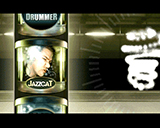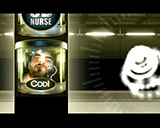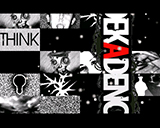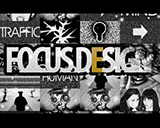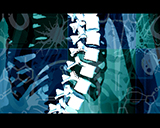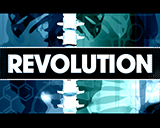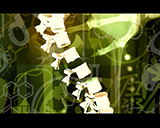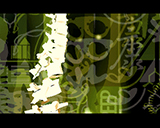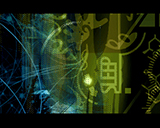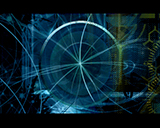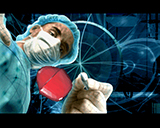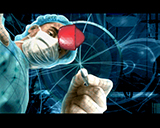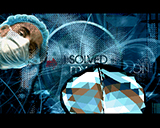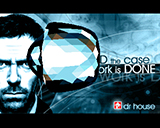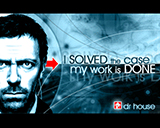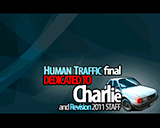 comment by malmix on 02 May 2011
Looking at the collection of screenshots above I really get the feeling of outstanding design rarely seen in demos. But I'd like some more in-your-face effect :)
---
comment by mailman on 03 May 2011
Nice but somehow I think that the concept overlaped everything else. Catchy tune, nice fade-ins and we have a winner. A winner which is just populous. Not the best of all five in the compo. It shouldn't be like this...
---
comment by z5 on 03 May 2011
I'm going to wait until the final version is out to review but i have reserved a 5/5 if they manage to include a couple more effects (which is, as i have understood, the plan) :)
---
comment by Frog on 03 May 2011
For sure, this demo is focused on an heavy design. Unfortunately it's not what i prefer in demos, it definitively lack of some kickass effect
---
comment by Toffeeman on 04 May 2011
Great demo the intro genuinely had me laughing! I loved the dancing spines!

I have to say I prefer effect based demos though.
---
comment by klipper on 05 May 2011
the visual graphic design is just awesome beyond belief. one of the best, most consistent graphically designed demos i've ever seen on amiga. fantastic.
---
comment by dodge on 06 May 2011
This is one of these demos that live from a coherent theme, excellent and abundent 2D graphics and a catchy party tune.
Adding Blueberry's "one-frame-credo" for the effects and you've got a compowinner on your hands.
---
comment by dodge on 06 May 2011
abundant, rather
---
comment by jamie2010 on 06 May 2011
Awesome demo, i'm really happy to see a demo from blueberry and you did a perfect association with the Ghosthown guys. The demo is the continuty of Metropolice and the great work from britelite.
---
comment by z5 on 06 May 2011
This demo has everything i appreciate in a good amiga demo: gorgeous graphics and design, well thought out concept, good flow, attention to detail, enjoyable music (more on that later) and synch and all polished to perfection. Add to this: scrolling and layered backgrounds, little details to discover and enjoy, awesome screen wipes and color gradient wipes, multiple consistent and matching colors setups and you've got a winner in my book.

I do tend to agree that it is a bit short and that it may lack some effects (which means a lower rewatch value in my case) but i'm hopeful the final version will address these issues. After all, this demo entered the compo unfinished.

Also, much respect to Blueberry for coding this demo. It feels so polished and smooth and the screen wipes are genius.
---
comment by z5 on 06 May 2011
Also, this demo reminds me of the best DCS demos from Shape and Adam, which is a big compliment in my book. Hope to see more Ghostown in the future :)
---
comment by z5 on 28 May 2011
Any sign from the final version yet?
---
comment by z5 on 25 September 2011
Screenshots and download link updated to the final version, which was released at Riverwash 2011.
---
comment by jack-3d on 26 September 2011
Party version was very good, but now the final version moves it between TOP10 for me! The are many changes in design, added morphing of 3D, many nice effects added, 100% synch... it is really faceted diamond now! Thank you Ghostown & Loonies, looking forward to your next co-operation ;o)
---
comment by skipp604 on 05 October 2011
<3
---
---
Please log in to add a comment!
User Votes: Average: 4.46 points (26 votes)
---
Please log in to vote on this production!