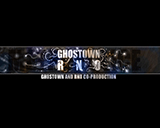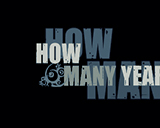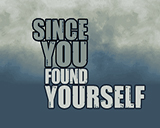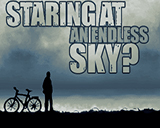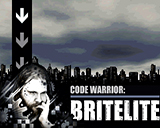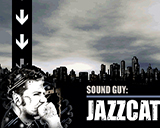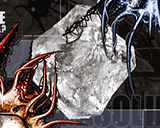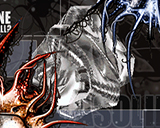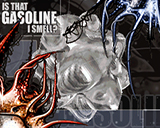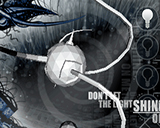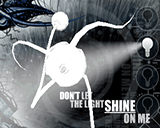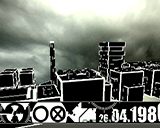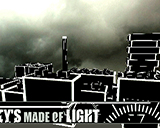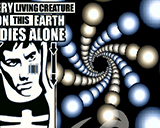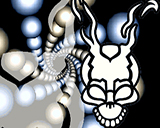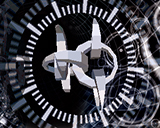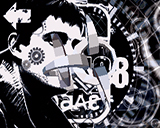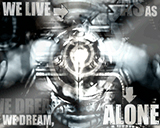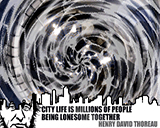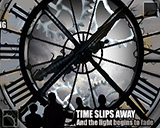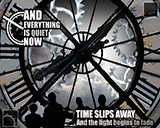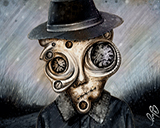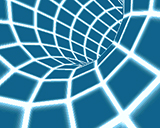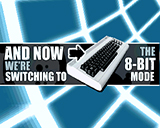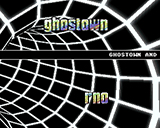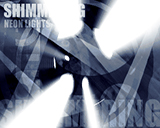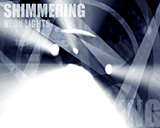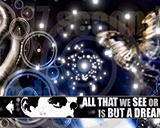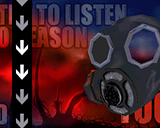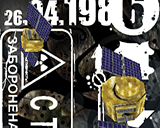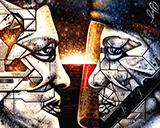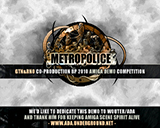 comment by Frog on 10 April 2010
Demo start very well, nice start and credit part, nice music by Jazzcat (as often) and huge work on visual, all fits together.
Effects aren't so impressive but the whole demo give an impression of solid work.. but something is missing.. some originality
Anyway congrats for your nice demo it makes me smile to see some new solid demo on Amiga !
---
comment by DJBase on 10 April 2010
Well what to say...the Demo is nice especially the soundtrack but as already said...something is missing.
---
comment by skan on 10 April 2010
I agree as well... but direction, design, graphics, soundtrack (and 8 bit mode!) make this a total winner! :)
---
comment by wayne on 11 April 2010
In Bingen I voted this as second but after my dog passed away yesterday;( I found this demo as the best one. That soundtrack is so beautifull and it helps me alot. THX for it!
---
comment by corial on 12 April 2010
Superb graphics and music. I'm sorry to say that the effects in general aren't so interesting this time. The lighteffects are nice of course, but...I don't know. Something is just missing I think :-)
---
comment by extralife on 15 April 2010
i had to watch thisa few times to see what all the fuzz was about and even though i know mighty stingray holds this demo placed very high, i cant really get into it, it may be the best britelite have put his hands on and it does have a superb soundtrack by jazzycat and some allways stylish graphics from slayer, but it does feel abit hollow to me, infact first time i watched it, i thought elektroluxus part 2, a demo i still feel that sadly was left very unfinished, though everything is done very well and i soo love the tunnels going into mighty 8bit, but i did forget this one pretty quick, which is why i needed to check it out a few times before i felt i could vote on it :( sorry britelite, i may sound abit dissapointing, but i really am not, its just that so much good stuff was shown this year and what is in this package is great and worth a 4/5 but, well i think i saw better stuff packed in design an clever code, even though i'm no coder :)
---
comment by extralife on 15 April 2010
btw, the intro into the demo is grrreat!!
---
comment by britelite on 16 April 2010
extralife: yeah, codewise this demo really isn't that special, even though I think that it does the things it does well. And no need to say you're sorry, especially when still giving a 4/5 rating :)
---
comment by z5 on 16 April 2010
It was hard to pick a favourite for the demo compo because there were a lot of good demos but i would have voted this number 1.

This demo speaks to me in an emotional way. It isn't the happiest demo around. It's soaked in feelings of melancholy, loneliness and sadness, helplessness. Which is maybe why some people don't like it. It's not an effect demo at all. The effects are all in service of the demo and not meant to impress in any way. Which is fine by me since i love the effects in here... subtle, woven into the graphics and with attention to detail. Lot's of picture scrollers, which i love. Also, great cloud effects and light particles!

Loved the tune from the first notes (awesome tune, jazzcat!), graphics are top notch (as to be expected from Slayer) and the demo flows well. The little oldschool part was nicely integrated into the demo. I'm impressed that you managed to make such a coherent demo (code vs. the rest). Did you do that all over the internet or did you meet up?

Nitpicking: from seeing the demo for the first time, i immediately thought that the gasmask scene was quite uninteresting and not matching the visual quality of the rest. Also, the yellow sattelite texture stood out for being slightly less good looking than the rest.
---
comment by z5 on 16 April 2010
About the dedication, i feel that you overestimate me or the role that this website plays in keeping the amiga spirit alive. I'm just a guy who loves demos and accidentally made a website about it. The interesting bits are filled in by the visitors. Also, people who keep doing productions are the ones that keep the amiga spirit alive.

However, i'm honored by the dedication. And it doesn't influence my vote at all.
---
comment by britelite on 16 April 2010
z5: I have to agree with you on the gasmask-scene, it's my least favourite part and would probably have needed some more stuff (and maybe a different colorscheme to spice it up), but we ran out of time and just tried hard to get the demo working. All communication was handled over email, which was pretty frustrating for me at times, but in the end it worked out pretty well :)
---
comment by z5 on 16 April 2010
@britelite: that explains a lot. I'm impressed you came up with such a coherent demo (code vs the rest) by communicating through email only. Must have been difficult.

Anyway, you all did a great job. I hope we might see another Ghostown and RNO coop somewhere in the future.
---
comment by slayer on 17 April 2010
z5: About the dedication. ADA (and you) should be even called a "godfather" of our coop :) as the ADA forum was our 1st "contact-platform" with Britelite. But even more important reason is the fact that ADA is - in my opinion - the last place where you can met the real amiga-scene community. Great site, don't give up, I hope you can find some people to help you to improve it (a small section with amiga scene news should be superb for example... :) or to add new (and old) productions.

Unfortunately I've made a mistake in URL address of your site in our last demo-screen :/ Let me apologize you, but it was too late to fix it :/ (I've just found it too late).

Btw, Here is the YT final version of demo (small changes, the ADA url for example :):
http://www.youtube.com/watch?v=rbFndrip_KM&annotation_id=annotation_888524&feature=iv

and the temporary link to the hi-quality avi version: http://www.sendspace.com/file/f4abwe
---
comment by britelite on 17 April 2010
Well, I think Slayer and Jazzcat really deserve all the credit for pulling this demo together, I was just their codeslave :)
And if it's up to me there most definitely will be another co-op.
---
comment by skipp604 on 21 April 2010
I simply love JazzCat's soundtrack and Slayer's visuals, the demo is put together quite nicely (thumbs up Britelite). The only effect I found weak was that bob-tunnel (screens 14 & 15), it just didn't fit well to the rest of the design.

And oh, the switch to 8-bit mode is already a classic =)

5/5 from me.
---
---
Please log in to add a comment!
User Votes: Average: 4.32 points (22 votes)
---
Please log in to vote on this production!