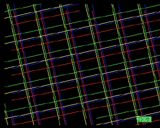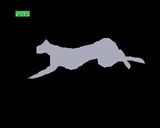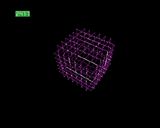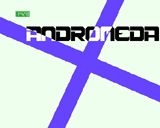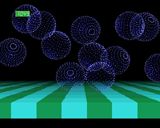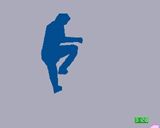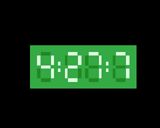 comment by calen on 30 April 2004
Classic fast and furious demo that has great music that sync's well with the visuals, i love it.
---
comment by kempy on 30 April 2004
really nice. remember i saw it some day in polish public tv station (telekomputer)...
---
comment by ToAks on 23 May 2004
this is JESUS ON E'S on drugs, awesome music and awesome sync... a masterpiece!
---
comment by Vanquish on 08 October 2004
The thing I remember most about this demo is the music....really faaast! It's probably the ultimate hypnotic trance demo ever. Better than Jesus On E's because the graphics and syncing are better but the innovation of JoE's music scores high than here. The mod is still in my playlist tho! ;)
---
comment by Valdi on 23 October 2004
No milo znalezc cos takiego w sieci po tylu latach... Klania sie jeden z tworcow tego cudenka... Troszke nocek zarwalismy...
---
comment by dak on 22 February 2005
Hi here Dak/Mad Elks. It's nice to see such great comments after 12 years... Yeah. Some days ago I decided to see what happened in demoscene and found this site. I didn't use Amiga last 10 years and the back to the roots is very impressive. Regarding to bad GFX in this demo I must explain, that only one man from our group had colour monitor and he wasn't a GFXman. Unbeliveable, but we worked in that raw postcommunist reality... Thank you everybody for good comments - we are very proud that after years this demo is still alive and makes people happy. At the end I want to add that this wasn't first Polish demo ever made of course, maybe the first that was fast distributed over the world. We had strong demo scene, some parties per year and many, many engaged people. I heard Polish demoscene is still alive but I don't participate in it. Amiga Rules!
---
comment by z5 on 22 February 2005
@dak:
Very nice of you to drop by and add a bit of background info to the demo. As you can see from the comments, 12 years after making this demo, people haven't forgotten about it and still enjoy watching it today. Thanks for coding this cool demo :)
---
comment by ijs on 10 August 2006
@dak: idd, unbelievable (the color monitor!) Anyway, thanks a lot, I enjoyed it!

@KAM_: sorry, I indeed meant sth. like Skan said - I ofcourse knew Poland (in fact I have a few Poles amongst my friends), but at that time it just totally wasn't on the "demoscene-map" (at least not on mine), so it was extra impressive. Nowadays ofcourse, things are slightly different... ;)
---
comment by Toffeeman on 13 November 2006
A really good/enjoyable demo. No innovative effects though which stops it getting a 5. Some of the ideas/execution/design using vector effects was brillinatly done.

I always remember this getting reviewed in a rival coders disk mag from Razor 1911 and getting slated !
---
comment by rage on 24 December 2006
Great music by XTD! fits well with the demo
---
comment by klipper on 08 May 2007
i wish i could analyse exactly what makes this demo so cool but i don't think i really can. it had below average code and the gfx and colour design were putrid! so it's not exactly kicking on all fronts. i think the track saves it a little but i doubt that's enough. anyway, i love this demo because everytime i watch it - even while i'm in the moment of enjoyment - i'm never exactly sure what's triggering my senses of pleasure. very strange feeling! 4/5
---
comment by mailman on 13 May 2007
Sync of this demo is really stunning! Also it is quite rare to see that each effect, each part of the production is really linked with another one by suitable fade/morph/change. Such things are not common nowadays. Absolutly great stuff!

Anybody managed to get into the hidden part? It is supposed to be in the moment of booting.
---
comment by mailman on 13 May 2007
And one more thing. Nice quote at the end: "Jeśli macie choć trochę rozumu, sprzedajcie Amigi i przerzućcie się na wypas owiec." Translated: "If you have a bit of a logic sense, sell your Amiga and start to pasturage sheep."
---
comment by drakon on 18 May 2007
@mailman: press lmb+rmb while booting :) or just rmb, i don't remember now...
---
comment by mailman on 19 May 2007
Tried that but so far no luck :(
---
---
Please log in to add a comment!
User Votes: Average: 4.63 points (64 votes)
---
Please log in to vote on this production!