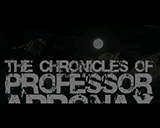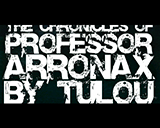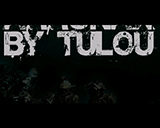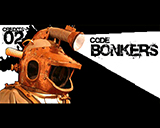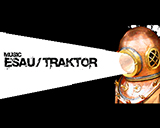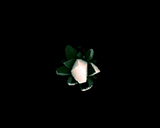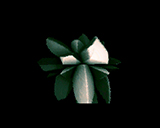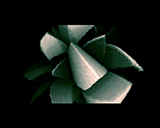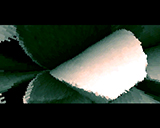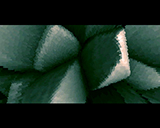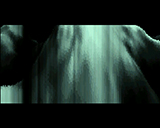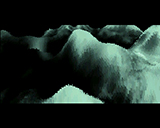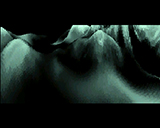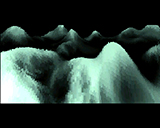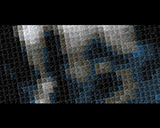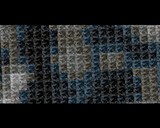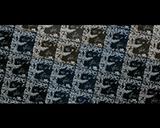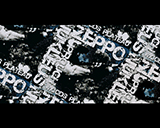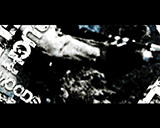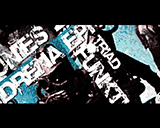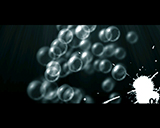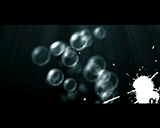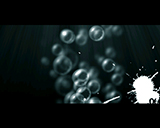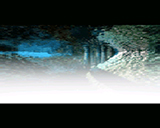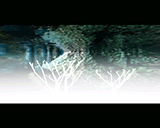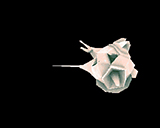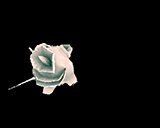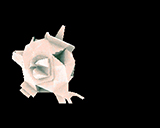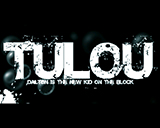 comment by z5 on 25 March 2008
To the Tulou guys: the screenshots with the growing tree stuff seem a bit messed up. In winuae, they seem to be realtime Tulou generated trees with a life on their one so sometimes they appear immediately, sometimes they don't. I'll have a looking at fixing this. Just wanted to add the demo asap.
---
comment by corial on 25 March 2008
Definitely your best demo so far.
---
comment by Alkaron on 25 March 2008
Lovely! What Corial says.. Tulous best demo so far, very stylish and neat.. The bubbles was the best effect. Thank you!
---
comment by z5 on 25 March 2008
I have a hard time reviewing this demo. Awesome look and feel throughout, consistent design from start to finish and very good color choice (nice to see a departure from white btw). Simple but cool credits part, super sexy voxel birds eye (or whatever it's called), great and moody underwater "mountain" scene.

Then to a very good looking and well done greetings part (great wave effect: might have been used a couple of times more). The bubble effect is gorgeous. But then i have the feeling that Tulou lacked some time for the end. Wasn't too fond of the growing tree scene due to the background. The last effect (the object) looked good but could have benefitted with some gfx. And i think you forgot clipping at the left side, unless it was intentional.

The soundtrack works really well in most parts.

I feel like a prat/asshole sometimes writing down all this stuff. As if i could do it better. Ofcourse i can't. Just writing down how a feel about something i care about.

Respect. Could have been a first 5/5 with a slightly better ending.
---
comment by klipper on 26 March 2008
Really, those bubbles were amazing! :)
---
comment by dirtie on 27 March 2008
\o/ really nice one!!! Underwater theme rules and is realised very good. Great zoomer and bubble power - this must be underwater love!

The most famous part of the novel, the battle against the school of giant squid, begins when a crewman opens the hatch of the boat and gets caught by one of the monsters. As he is being pulled away by the tentacle that has grabbed him, he yells "Help!" in French. At the beginning of the next chapter, concerning the battle, Arronax states that: "To convey such sights, it would take the pen of our most famous poet, Victor Hugo, author of The Toilers of the Sea." The Toilers of the Sea also contains an episode where a worker fights a giant octopus; and there, the octopus symbolizes the Industrial Revolution. It is probable that Verne borrowed the symbol, but used it to allude to the Revolutions of 1848 as well: After all, the first man to stand against "the monster" and the first to be defeated by it is a Frenchman.

Revolution!
---
comment by rloaderror on 29 March 2008
Those bubbles look terrific!! The voxel is a lot shinier here than in the previous. Greets are sweet too.. Some fx are a bit marred by plain black backgrounds maybe..
---
comment by jay on 29 March 2008
Good prod from tulou but not the best demo i've ever seen for sure.
---
comment by z5 on 09 April 2008
Does this need more than 32Mb memory?
---
comment by skan on 18 May 2008
Holy shit, those depth-of-field bubbles are damn cool indeed!
Zoomer is impressive too...
Yeah, best Tulou release so far for me too! :)
---
comment by corial on 02 January 2009
I just rewatched the demo. That first 3d-voxel really looks neat! The second one however looks a little sick.
---
---
Please log in to add a comment!
User Votes: Average: 3.91 points (22 votes)
---
Please log in to vote on this production!