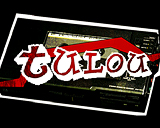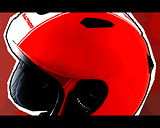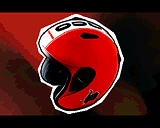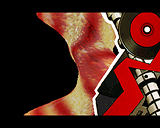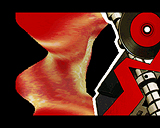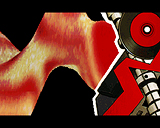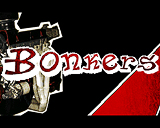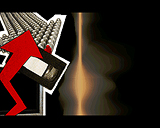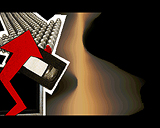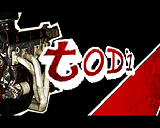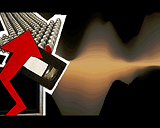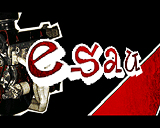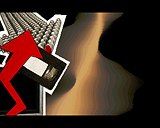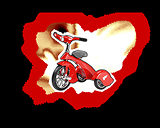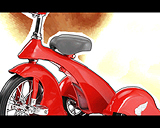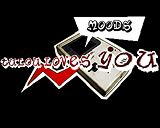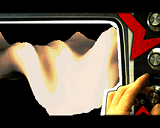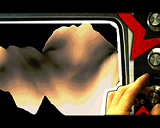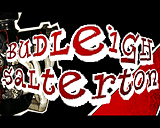 comment by z5 on 03 January 2008
First of all: haven't seen it on a real Amiga yet so please do tell me if the screenshots are ok (bonkers / todi?)!

About the demo then... a couple of demos ago, Tulou found a style that they were really comfortable with and it shows. I really enjoy all of their latest demos and i have watched this one about 10 times already. It has nice design, good color choice, fresh graphics and an original and likeable tune.

I give it a very good 3/5. Not 4 because it's a bit too short and because i would love to see some new effects appearing. Assuming that this was a smaller project in between bigger demos, i think it turned out really well.
---
comment by z5 on 03 January 2008
By the way, the graphics in screen 4, 8 and 17 look really good. I wonder : are these based on scanned photos and retouched in a paint program?
---
comment by corial on 04 January 2008
Very enjoyable demo! A nice design and some goodlooking effects. I'm not too fond of the music, but as a whole this demo deserves 4/5.
---
comment by rloaderror on 04 January 2008
Great demo!

That first "in your face" voxelball is really cool! I dig the overlays and the music too. It has that inbetweener friendship prod mood to it.

If something draws it down it must be the plasma textures which feel a bit out of place. Maybe something more cartoony would have worked better?

This colourscheme makes me think of clothing for some reason.
---
comment by bonkers on 06 January 2008
@z5, the screenshots looks very good, I always find it very interesting to see a whole demo "laid" out in multiple screenshots on A.D.A, it helps you understand if the design is consistent or not.

Some additional information on the demo. We've wanted to do something for the Sundown demo party for a couple of years. After breakpoint I found a rather annoying bug in the voxel engine (hopefully someone will have noticed that they are a lot smoother here compared to fleetwood), so the day before Sundown I put a few silly things togheter. At Sundown ne7/triad made a tune and Todi sent me some graphics. Sadly the demo stopped working just before deadline (parts of it were shown in the compo, but later withdrawn). All of us meet up at GREP this year and we decided to release the demo, Esau did the tune in a couple of hours and todi re-did all the graphics, hopefully their stellar work goes some way hiding the fact that there is really only one effect in the demo =).
---
comment by dodge on 11 January 2008
"hopefully their stellar work goes some way hiding the fact that there is really only one effect in the demo =)"

ehehe... I know that routine as "Deischln und Darnen" bavarian for "Tšuschen und Tarnen" (deceive and conceal) :) ... forced to practice that myself.

very nice graphic-design and catchy tune and the voxel is smoother indeed.
---
comment by malmix on 18 January 2008
Good proof that it's possible to make a pretty cool demo with just a few effects and some nice design. Something for all the other amiga groups to take after to make the scene a little less boring between the BP's... =)
---
comment by Frog on 26 January 2008
I give it 4 despite the few effect and for being a bit short. Main reason is to thanks Tulou for still making demo in 2007/2008 !
---
---
Please log in to add a comment!
User Votes: Average: 3.2 points (10 votes)
---
Please log in to vote on this production!