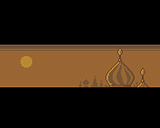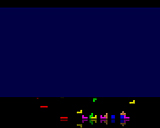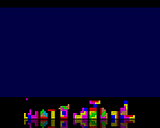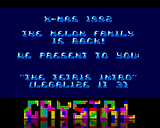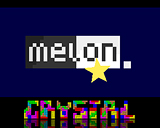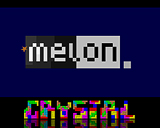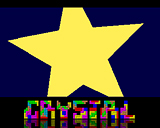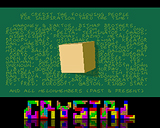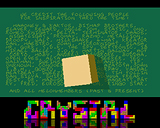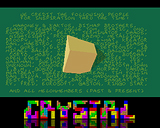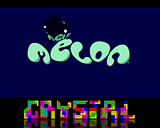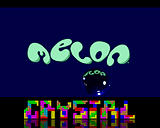 comment by Bugsy on 30 December 2007
A classic, i remember when i saw this at the party, all went wild when the raytrace part showed up. Only 64 k! ;)

Truly original design, and nice concept. The russian theme really works with the tune, and tetris references :)
---
comment by Boogeyman on 30 December 2007
Simply a perfect little intro - and yeah the "raytracing" was a jawdropper :)
---
comment by Frog on 05 January 2008
Nie little intro, good design : the Tetris effect on Crystal logo is perfect and of course the music suit very well but... why did after that there's nothing more that entertain you ? (at least me)
Quite sad, with some more effect those intro could reach a better rank than 3
---
comment by dodge on 21 January 2008
This is one perfect 40k intro. Nothing more to add.
---
comment by extralife on 21 January 2008
Watching this last night was a pleasant surprise, a very nice little intro, with some pretty smart used effects and the raytracer to top it all. Oh and the soundtrack is sooo smooth and fitting here.
Too short ? Sure, but what's here is cleverly used and well done.
So big thumbs up from me.

Was allso pretty surprised this ran like a peach on my 060 with no hassle at all :D
---
comment by ZERObleu on 03 July 2008
Favorite. I remember watching this so many times just to see the reflective marble, looking for clues as to how it was done.

www.delamelon.com now holds the Melon Dezign webpage with an archive of their intros and demos.
---
---
Please log in to add a comment!
User Votes: Average: 4.23 points (13 votes)
---
Please log in to vote on this production!