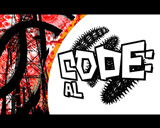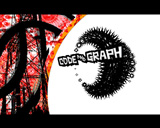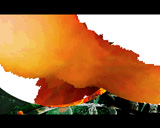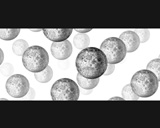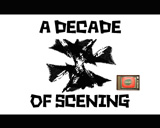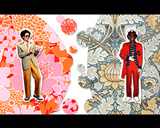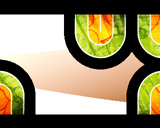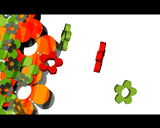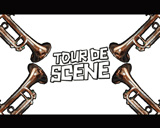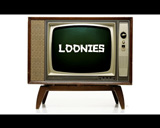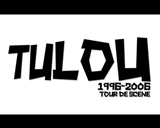 comment by z5 on 20 April 2006
Super duper lovely sweet demo... this can't get more Tulou style than this. It seems to reflect the friendly mood of the group in every way. And i loved the music (always tapping my feet to it) from Esau. And to the one who coded/designed the first part, the credits part: wonderful... i found it really impressive and good looking aswell.

Here's for to the next, shall we say, 5 years of Tulou scening, hopefully on Amiga :)
---
comment by noname on 20 April 2006
kuul
---
comment by mailman on 20 April 2006
Nice and sweet demo made for the 10th anniversary of Tolou. Although for me Tolou is connected with some gothic and dark style (I have no idea why), I like this demo and wish Tolou to do more of that.
---
comment by wayne on 20 April 2006
Hey this is soooo nice!!! Like it as I can ;o))
Tulou roxx...
---
comment by xeron on 20 April 2006
Great style! Great music! Loved it.
---
comment by Ghandy on 21 April 2006
Wonderful design, lovely music, I love that!
---
comment by corial on 23 April 2006
I love the freshness in this demo. It has an appealing happy atmosphere and that soundtrack was a perfect fit. I really like this demostyle, so please keep up the very good work!
---
comment by KAM_ on 30 April 2006
Nice. :) I love greets scene. Thumbs up!
---
comment by skan on 02 May 2006
Fressssshhhhh!!!!! :D
---
comment by klipper on 16 May 2006
Very nice positive energy vibe that is in contrast to most other demos on the scene! It's good too see some quality demos where the group is not taking themselves too seriousely and seem to be having fun. It's easy to create a technically crap demo and release it as a "fun" prod but it's tempting to only release moody and seriouse demos when you become skillful. this demo is skillful *AND* you have kept the fun.

I also like the "we are serious group" demos too...but it's nice for a positive vibe ....just sometimes ;) 4/5
---
comment by Frog on 13 August 2006
excellent demo in an happy style ! i like it !
---
comment by octopus on 17 January 2007
A breath of fresh air.
---
comment by corial on 26 January 2007
Dear Tulou: please make a new demo like this one. I completely love the style.
---
comment by z5 on 10 March 2012
Always a pleasure to rewatch this nice demo. The credits scene belongs to my list of favourite "scenes" in demos and i love the graphics in this demo.

I've always been intrigued by that tune. It's one of my favourite demo tunes and since it features samples, i was wondering which tunes the samples were taken from? Is this inspired by a real word "music style" i haven't discovered yet? There was a tune in the PS3 game Little Big Planet 2 which had a somewhat similar style and it always reminded me of this tune. It's called Eve's Asylum theme.
---
comment by esau on 15 March 2012
Thanks and

The vocals, brass and all that is sampled from a record I found called 'Transporting songs'. I think it's a compilation of some sort and everything is written in both english and bulgarian (or something, it's cyrillic letters) It says Made in Bulgaria and you wont find it anywhere. The drums are from another song on the same album, some rhodes sequences from Mahavishnu Orchestra. Chords, bass and lead from some synths.
---
---
Please log in to add a comment!
User Votes: Average: 4 points (25 votes)
---
Please log in to vote on this production!