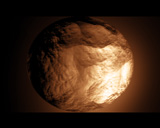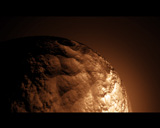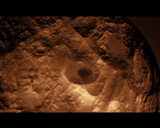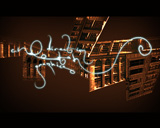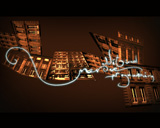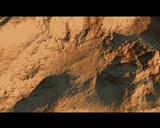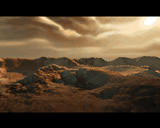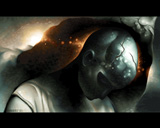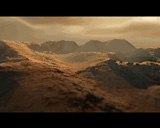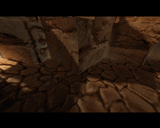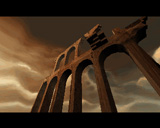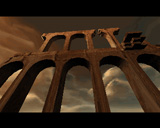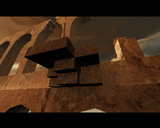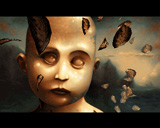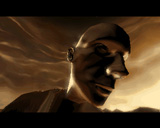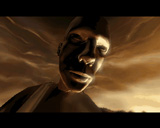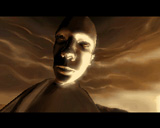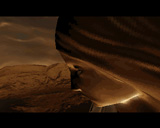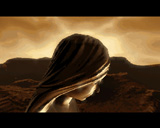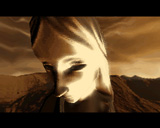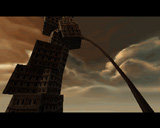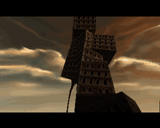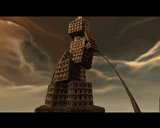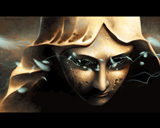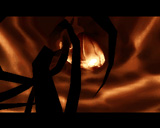 comment by z5 on 21 November 2006
I reckon that those wussies from the girlie group Ephidrena just aren't able to do a final version. That "we could have done so much better" nonsense was just a big show-off, wasn't it... damn lamers :o)

message to Ephidrena: Dear Ephidrena, i need my fix. Please come back and do what you do best: create beautiful art. Thanks in advance. Sincerely yours, your fan-club (counting one member so far.... in Belgium that is ofcourse).
---
comment by skan on 22 November 2006
what z5 said

Italian EPH fan-club

;)
---
comment by rloaderror on 27 November 2006
got the landscape up and running again.. buggy as hell though and no fog.
---
comment by z5 on 27 November 2006
Com'n load, you're too much of an artist to stop making those awesome demos!!! Btw. where did the fog go? Anyway, it's great that you are working on it again! Maybe we will see a re-release at Tum (similar to last year)? Go go go!!!
---
comment by SaphirJD on 10 December 2006
Great one... very athmospherical :)
---
comment by z5 on 21 February 2007
There has been a bit of a comparison going on between this demo and the newly released pc demo by Farbraush: fr-055: 828, which received massive amounts of praise from some and an equal amount of negative comments from others.

My point of view: i find this demo million times better than the farbraush demo. The graphics, colors (!), atmosphere and overall look and feel is far better in this Ephidrena demo. Not because it's an Amiga demo or from Ephidrena... i found the farbraush offering quite ugly and weak compared to this one.
---
comment by wayne on 01 March 2007
In comparison to that werkzeug FR demo I agree with z5.

Also nominated for the "best graphics" category at scene.org awards 2006
---
comment by klipper on 04 March 2007
There is no comparison, imo. Lux has very strong consistent design. Like you say, 828 is pretty ugly and felt quite random and half-baked. Not a demo I'd ever watch again and I usually like ethreal/abstract demos. Ballet Dancer, Aeather and Golum for example are great PC demos.

Just waiting for LoadError's update, so I can bump my vote from 4 to 5 ;) comon loady!
---
comment by z5 on 04 March 2007
I'm extremely happy that it got nominated for best graphics. It really deserves to win imo.
---
comment by Ralph Wiggum on 18 May 2007
Great Demo! But I´m waiting for a final version, too. Is there still a chance that one will be released?
---
comment by corial on 11 January 2008
The visuals are really ace, but again - I'm annoyed that there is no music. It could have been a killer demo with the right music, but nooo - the Norwegians just gave us sounds from the dark areas of their great country.
---
comment by z5 on 12 January 2008
Having rewatched the demo just now , i can understand that opinions on the music are divided. Yes, it's experimental and it doesn't have the happiest/easiest sounding chords. However, i think the "music" really adds a lot to this demo and i can certainly see which way Ephidrena was trying to go with this. The problem of the music, imo, has more to do with timing and building up to a climax (which the soundtrack does at various points). I don't think that the timing is 100% correct. In the end, i can totally understand the choice of music. I can't imagine the demo with something different.

And damn, i still haven't seen those golden wings. Anybody has actually seen this?

It's a fucking pity that Load didn't continue with this engine. With more polish here and there, this could have been indeed a real killer demo (and a good engine for future demos). The scenes with the pixelled pictures and falling leaves/floating thingies are for me probably the best scenes i have ever seen in a demo. A lot of respect for Cheetah, Load and Zixaq.
---
comment by rloaderror on 23 January 2008
It isn't 100% dead yet, but it is in a coma sort of :)
---
comment by skan on 24 January 2008
@loady

it's time for some shock treatment then! Bring it to life again!
IT'S AAAALLLLIIIIVVVEEE!!!!! \o/

;)
---
comment by z5 on 24 January 2008
@skan: don't bother... Ephidrena are sissies...
---
---
Please log in to add a comment!
User Votes: Average: 4.6 points (47 votes)
---
Please log in to vote on this production!