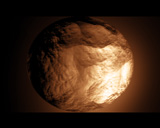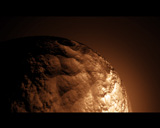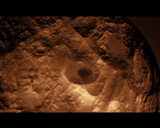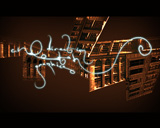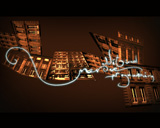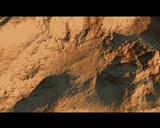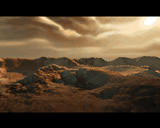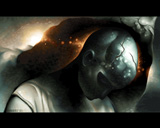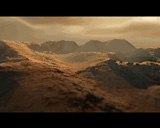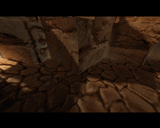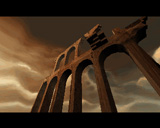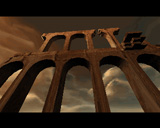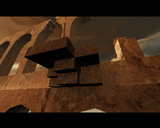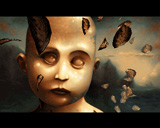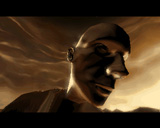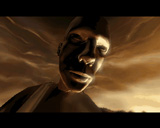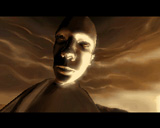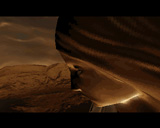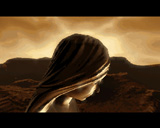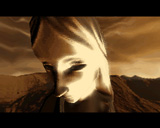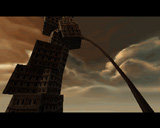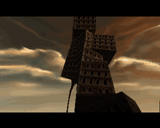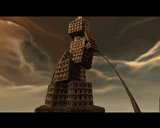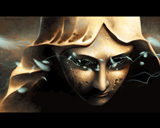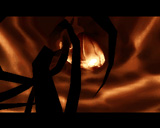 comment by z5 on 22 April 2006
I already wondered what Load meant with those wings. Is something supposed to be appearing/happening in those scenes? I downloaded the video and it was the same...
---
comment by heetach on 22 April 2006
That's right. It's a scene/object featuring some wingy-things that was working when we put the demo together in a hurry on loadie's amiga. However, for some strange reason this part bugged on the compo machine (from where the video is taken), and the whole scene disappears altogether in winuae.
---
comment by skan on 26 April 2006
Here we go, best BP06 demo and maybe the best among Ephidrena's ones... a "difficult" production not meant to meet the tastes of the big masses maybe, but an incredible amount of good stuff for sure... great pixelled graphics (i love that style, i MUST copy that! ;), great coding fx (Loady, you r00l supreme! :), great soundtrack which reminds me of a Mahler's simphony... it's simply a piece of pure art, something that will last forever and survive beyond the oblivion of Amiga and demoscene as a whole (ok, enough philosophy for today! :D )
This one will be remembered...oh, it will....
---
comment by corial on 30 April 2006
The visuals are unbelivably beautiful and I totally respect the work behind making this demo. However, the demo just goes on and on in a too slow pace and I completely lose focus and I get a little annoyed that nothing really happens. I would have loved more intensive music or sound or whatever it is and I actually turn down the volume when I see the demo and then just enjoy the visuals as standalone effects. Could have been the best EPH prod ever, but Fake Electronic Lightshow is still the most 'complete' EPH demo....for me that is.
---
comment by klipper on 16 May 2006
This was potentially an all-time great Amiga demo but it needed some form of climax. I have nothing against the slow pace and dark atmosphere; slow brooding demos can be cool but you must always give the audience something. like a treat towards the end for their patience and understanding duering your brooding sulking period! :-D A cool dramatic "peak" would have catapulted this demo beyond what it is. As it is the pace is too flat.

the excellent gfx and colour scheme lifted this one from 3/5 to 4/5, the lack of any climax prevented this from getting a 5/5, imo.
---
comment by dalton on 17 July 2006
I googled the name of this demo and found out that it's a part of a catholic mass called 'requiem'.

Coincidence? If so, that's really creepy...
---
comment by z5 on 25 July 2006
Pity that no final was released at Solskogen... i was soo looking forward to it.
---
comment by rloaderror on 26 July 2006
We almost called this demo requiem, but then we thought that too much people had heard that word before so it wouldn't stir any thoughts. :) as for the final. I'm recoding everything from scratch as there was too much garbage in the old code. I'm at 50% done or so :)
---
comment by z5 on 26 July 2006
@load:
I guess Assembly will come too soon then? Would be cool to see this competing against other platforms. Could also be a vengeance for the poor ranking you had with the fantastic Janne Ahonen at Asm 2000 :o)
---
comment by skan on 28 July 2006
Yepp, I'm eagerly waiting for the final too! :)
you can always release it in time for xmas, would be a nice gift... ;)
---
comment by sp on 14 August 2006
Some nice Code in here so I give it a 5!!
---
comment by Frog on 20 August 2006
The graphism are simply awesome !
I think personnaly the atmosphere is a bit too "dark", there's some kind of religious feeling too.. and something like a rebirth or a death that i like. Explain the whole story it could be nice.
Next time, use flower power :)
For all the excellent work involved into this demo i give it 5.
---
comment by prm on 24 August 2006
this was my fav in the compo. really good stuff.
---
comment by z5 on 31 August 2006
So load, at how many % rewriting are you currently? I won't stop bugging until a final is made :) It's just too good not to make a final.

Ephidrena is the best demogroup ever but they suck a lot in making final versions :)
---
comment by un0 on 31 August 2006
Amazing show, I love how the tension is build up especially in that scene shown in screenshot 15. Please don't change the timing there in the final version ;) Oh, and think about increasing sound quality if possible, will you?!

Ephidrena definately rules at using colour schemes...

There's so much potential in that demo, can't wait for the final one. Classic time!
---
---
Please log in to add a comment!
User Votes: Average: 4.6 points (47 votes)
---
Please log in to vote on this production!