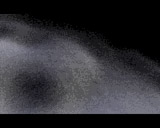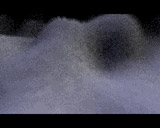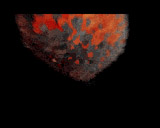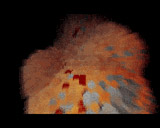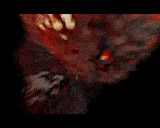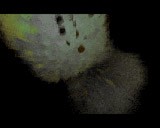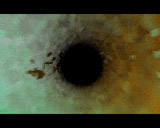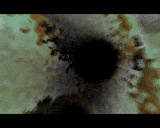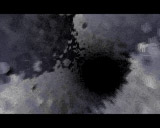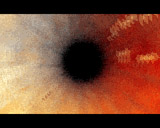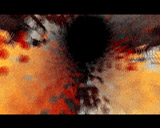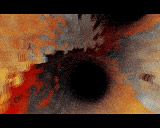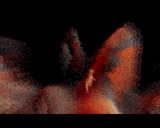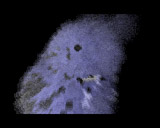 comment by wayne on 28 March 2005
Too dark on me, Ikanim was better. But still great 4k synchronization between gfx and sfx kickass!!!
---
comment by mailman on 28 March 2005
To be objective - it is a giant leap for the intro 4k. I was astonished by such a music in that kind of production. To be subjective - I don't like the whole thing. Quite dark and without design...
---
comment by scicco on 30 March 2005
great 4k! really good music timing and a nice master routine in here!
---
comment by heetach on 31 March 2005
I've got no idea what is going on here, but I sure do like it. This loonies prod is surely a lot better than their demo.
---
comment by z5 on 05 April 2005
Yay, cool stuff from Blueberry and Maytz! What a change in style compared to Ikanim. Ikanim was cute and cheerful, this is dark and evil. And much more to my liking :). The soundengine is great. The sound is really sharp, crisp and rather kick-ass. Could have done with a bit more different sounds i guess, so i'm looking forward to how this evolves in future (maybe one day we will see a 4kb musicdisk from Loonies :)). Could even become competition for Loaderror.

The synchro is just mad. Fantastic really... in yer face. When watching this i thought "cool, showbase shape in 4k". The only thing i'm not too sure about is the texture color or the use of those different colored spots. Dunno really.

In the end, a really great 4k. Your turn, Loaderror (or anyone else) ;)
---
comment by z5 on 05 April 2005
Oh and by the way, Scicco, what is a "master routine"?
---
comment by un0 on 05 April 2005
Probably best 4k so far, this might even beat finmark/my-favourite-one-man-army... stunning syncs, cool atmosphere!
---
comment by scicco on 06 April 2005
@z5: well, actually this intro features one routine doing the visuals. you just change objects and parameters to have the different scenes. so for me this one routine is the "master routine" as there are more smaller routines of course but which do not result in an own effect.
---
comment by rloaderror on 10 April 2005
aaargh!!!
---
comment by skan on 04 May 2005
I can but say: a new age dawn.
---
comment by skan on 05 May 2005
...and I can add that this one is MILES above Multiverse.... (concerning quality, of course...)
---
comment by KAM_ on 11 September 2005
I have no idea what's on the screen. +: technics; -: design.
---
comment by corial on 20 January 2011
Really powerful stuff!
---
---
Please log in to add a comment!
User Votes: Average: 4.5 points (24 votes)
---
Please log in to vote on this production!