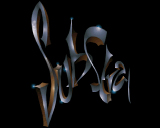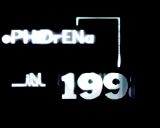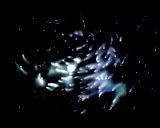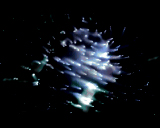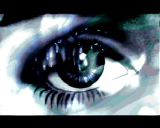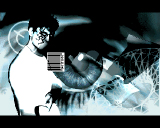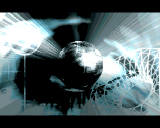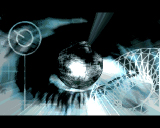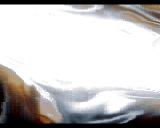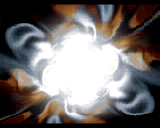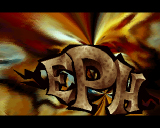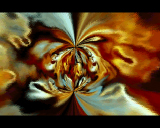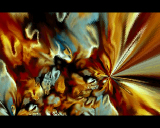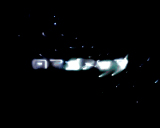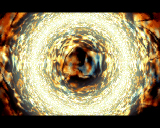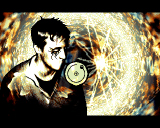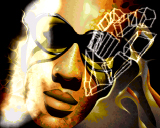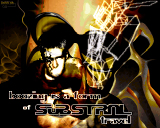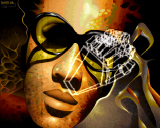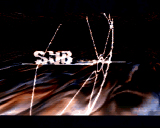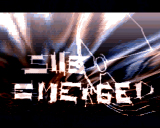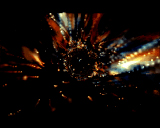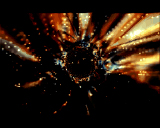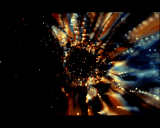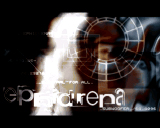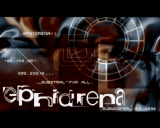 comment by z5 on 22 January 2003
Wow! Cool demo! Typcial ephidrena style which i love so much (they are my alltime favourite group). The credits part is absolutely fantastic, the way these dots make up the credits is awesome. Music is a bit too hardcore for my taste though. But brilliant demo. I hesitated about giving it a 5/5 because it's a demo that i will always like to rewatch. Ephidrena just rules! Be sure to get the final version.
---
comment by dodke on 01 February 2003
Yes, one of the best ephidrena demos. The music rulez and the "light sphere" thing is so cool!
---
comment by skan on 11 September 2003
Good one, but EPH fx are always the same...
---
comment by z5 on 01 October 2003
There you go. I specially added a feature to change a vote on a demo because i wanted to change my vote on this demo (now that i think about it, i could as easily just have changed the vote in the database itself :)).

This demo has grown on me...one of my alltime favourites.
---
comment by skan on 02 October 2003
@z5
You're damn right, as always! I watched this demo again and again, it's really cool and as good as Concrete. I won't change the vote, but I must say that this demo has BALLS!!!
---
comment by skipp604 on 27 November 2003
Hey Frequent.. I hope we'll meet again on some polish party... I'm looking forward to talk 2 ya for some hours again =) Great demo, BTW :) I love EPH!
---
comment by Ralph Wiggum on 26 April 2004
Substral has power, the visuals are great! The music is not my style but it fits to the design very well. Nearly as good as Fels so I must rate a 5/5 :)
---
comment by ToAks on 23 May 2004
not bad, not bad at all!

still 5 years later this demo is good...
---
comment by z5 on 05 July 2005
I was wondering: the credits part, is that 100% coded or does it involve premade animations? I find this part one of the best effects ever seen in any demo. Somehow i was wondering because i find it fantastic the way the credits are formed and dissapear again. It seems so fluid, natural,... (hard to explain really). It looks almost to good to be coded. It seems something that could rather be achieved with a
---
comment by z5 on 05 July 2005
(i definately should learn to type someday...that way i wouldn't press the wrong key)... as made with a paint program.
---
comment by heetach on 06 July 2005
the lines forming the letters are drawn and animated by the ancient pixel graphician loaderror, probably using dpaint.
---
comment by rloaderror on 06 July 2005
yeah. It would have been easier to code, but I was too stupid at the time.. I drew everything in brilliance. This whole demo was coded lying down actually.. I had my amiga with me in the army, and they let me have it as long as I kept the screen free of dust (argh). I had no table to put it on though so I had to code in the spare bed we had in the room. Coding became a bit like reading a book in bed. :) (really breaks your arms and neck too after a few hours).
---
comment by z5 on 07 July 2005
Cool...really wel done.

I remember the time that sceners had to go to the army. It was always a mystery if they would return to the scene. I remember a few that didn't. Speedo for example stopped when going to the army, if i remember correctly. Strange that you were allowed to take a computer with you.

In Belgium, military service was cancelled before i had to go so i never did military service. I think i wouldn't have had much joy playing soldier :) Do you still have to do military service in Norway?
---
comment by skan on 13 July 2005
Yeah, the animated titles rool indeed. Coded or not, they're perfect and give this production a touch of freshness.... :D
---
comment by StingRay on 22 December 2005
Wow, totally great! I missed it back then, what a shame! The soundtrack is totally fucking great!!!! The visuals are also very nice, great army coding by Loady! :)
---
---
Please log in to add a comment!
User Votes: Average: 4.14 points (21 votes)
---
Please log in to vote on this production!