Demo:
Norsktoppen 3
Group:
Ephidrena
Code:
Graphics:
Music:
Category:
Release:
November 1998
Party:
Amiga Demo compo
ranking 3rd
Chipset:
Download Amiga:
[file]
Adam Malysz (4.14)
Any one of these suckers (3.67)
Beer (3.17)
Bier (4.64)
Big! (4.5)
Borst (4.36)
Brus (4.5)
Coma (3.64)
Concrete (4.35)
Driidirijia (2.92)
Fake Electronik Lightshow (4.58)
Finnmark (4.6)
Flux (4.25)
Fusion is my energy (3.4)
Hacks For Tracks (4.42)
J'_ (4.53)
Janne Ahonen (4.05)
Jenna loves Ephidrena (3.44)
Kina (4.36)
Lux Aeterna Luceat Eis (4.6)
Negativ Prosess (2.5)
Neonsky (4.3)
Omnicrom (4.15)
Picnicbass (4.5)
Pluss (3.46)
Psylteflesk (4.64)
Respirator stories (4.53)
Sfumato (4.14)
Showtime 16 intro (3.58)
Substral (4.14)
Sumolysbryter (3.48)
Software Make The Dance Foam Oil (4)
Alice Copper (3.71)
Gin And Tronic (4.08)
Chips don't lie (3.33)
Rapo Diablo (4.58)
Rapo Diablo 5000 (4.68)
FistPig (4.43)
King Of Fuck (2.89)
Sotakyrpa (4.11)
Timur Lenk (4.45)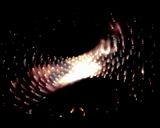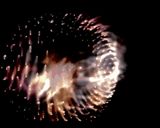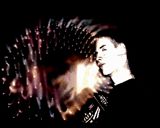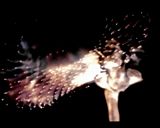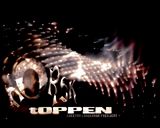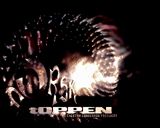 comment by rloaderror on 29 October 2005
The pics are from famous norwegian amiga sceners of that period :) Pretty cool to rewatch this one. Gives me back the memories
---
comment by StingRay on 22 December 2005
And yet again, another one of those early EPH production suffering from some evil bugs. =) So, once again I had to fix it before I could watch it, shame on you, Loady. :) Get the fix here: http://stingray.untergrund.net/temp/norsktoppen3_fixed.lha

About the intro/dentro/mentro/bugtro =), I pretty much like it, nice doteffect, some cute pictures and nice soundtrack.
---
comment by StingRay on 22 December 2005
errm, move.b #"s",production+10 =)
---
comment by z5 on 11 May 2010
As a demo, it is repetitive (the same effect, showing different pictures). However, from a visual point of view, i adore this little prod. It looks ace and i really loved that "particle glow blur whatever it is" effect. Some clever wipes in there too. And the tune is great.
---
---
Please log in to add a comment!
User Votes: Average: 3.27 points (11 votes)
---
Please log in to vote on this production!