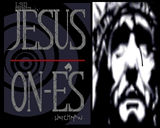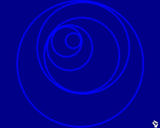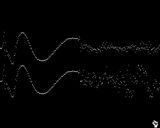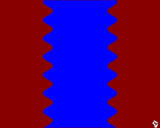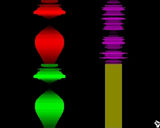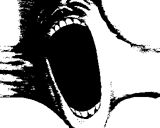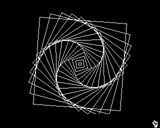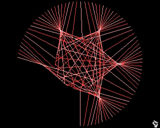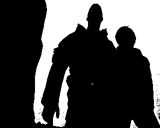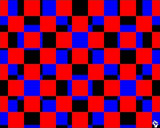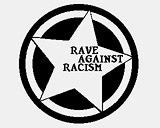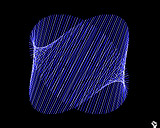 comment by z5 on 07 February 2004
The credits for this demo are quite difficult to find. The demo does mention Shagratt for coding and Echo for music, but nothing is said about the graphics. The loading logo in the beginning was done by Mark, the cool Jesus picture was done by Watchman. Which makes me wonder who did the graphics in the demo. Anyone know this?
---
comment by Ralph Wiggum on 15 February 2004
The oldskool techno music is great!
---
comment by Lando on 22 February 2004
Spirit/LSD also contributed to the music on this demo. As for gfx, most of it is realtime generated lines, circles, squares, or sample waveforms, sinewaves etc, or scanned/digitised pics from other sources so not credited.

Cool music (many Altern-8 and N-Joi samples!)
---
comment by earthcoder on 25 February 2004
This brings back so many good memorys to me, i found it again the other night on the xbox amgia emu and was just lovin it..

does anyone know where i can get a avi of it or flash would love it as a screensaver
---
comment by z5 on 25 February 2004
@earthcoder:
Spoonwizard, a.k.a. Echo/LSD, made an avi from this demo. Download it from his homepage at http://www.spoonwizard.com/divx.php ;)
---
comment by earthcoder on 04 March 2004
Cool cheers ;]
---
comment by prm on 01 April 2004
z5: Graphics by Watchman, Mark, Pazza and Shagratt
---
comment by jPV on 19 April 2004
I think this is most overrated demo ever. Can't understand what made this as classic in some peoples mind. Didn't like it at a500 times, still don't like it. Maybe it got popular because it was revieved well in Amiga Format or CU Amiga or some that kind of mag :) Gfx and music are far from usual polished scene stuff of that time...
---
comment by jPV on 19 April 2004
Anyone seen State of the Art? :)
---
comment by ToAks on 23 May 2004
jpv: dont be an arse :-P this is a classic, but yes its a tad booooooring theese days i agree :-)

anyway i watched this demo ALOT of times and i will into the future too
---
comment by Vanquish on 08 October 2004
When I first saw this it blew me away, not because of the effects but because of the music. It just went on and on and on (and on!) and was totally awesome. Was it something like 13 mods linked together?

I can still here the tubular bells theme kicking in hard with a drum'n'bass breakbeat, even now. Wicked! :)
---
comment by _Steve_ on 24 October 2004
TBH, I never liked this demo when it came out, and I am still not keen on it now. Sure it has one of the longest musical tracks owing to the linked mods, but sadly the style of music just wasn't to my liking. This coupled with the boring repetitive nature of the effects made for a production that only will appeal to people who like the techno styled audio.
---
comment by orangepeel on 13 February 2005
Well i admit this may not have the best graphics but 30 mins on music from 2 disks??? I taped this and took it to ibiza in 92 and had had folk dancing round my shitty getto blaster to this....and to this day it still rocks, and made getting a second drive worth it... a true classic....state of the art being the only equal.....imho
---
comment by Gargaj on 12 April 2005
PLUR! \o/
---
comment by plugexpert on 16 March 2006
Focking classic, this demo got me into making music, tracking with protracker. A friend shared the mod-rips from this demo and I've been tracking since. RZPKT
---
---
Please log in to add a comment!
User Votes: Average: 3.33 points (27 votes)
---
Please log in to vote on this production!