Demo:
Brus
Group:
Ephidrena
Code:
Music:
Category:
Release:
April 2001
Party:
Amiga Intro 4k compo
ranking 2nd
Chipset:
Download Amiga:
[file]
Adam Malysz (4.14)
Any one of these suckers (3.67)
Beer (3.17)
Bier (4.64)
Big! (4.5)
Borst (4.36)
Coma (3.64)
Concrete (4.35)
Driidirijia (2.92)
Fake Electronik Lightshow (4.58)
Finnmark (4.6)
Flux (4.25)
Fusion is my energy (3.4)
Hacks For Tracks (4.42)
J'_ (4.53)
Janne Ahonen (4.05)
Jenna loves Ephidrena (3.44)
Kina (4.36)
Lux Aeterna Luceat Eis (4.6)
Negativ Prosess (2.67)
Neonsky (4.3)
Norsktoppen 3 (3.27)
Omnicrom (4.15)
Picnicbass (4.5)
Pluss (3.46)
Psylteflesk (4.64)
Respirator stories (4.53)
Sfumato (4.14)
Showtime 16 intro (3.58)
Substral (4.14)
Sumolysbryter (3.48)
Software Make The Dance Foam Oil (4)
Alice Copper (3.71)
Gin And Tronic (4.08)
Chips don't lie (3.33)
Rapo Diablo (4.58)
Rapo Diablo 5000 (4.68)
FistPig (4.43)
King Of Fuck (2.89)
Sotakyrpa (4.11)
Timur Lenk (4.45)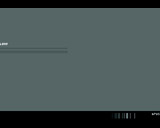 comment by z5 on 09 November 2003
Really fantastic work. Most of the tunes are actually really nice to listen to. Loaderror's soundengine is way ahead of the competition (what competition?). Allthough Scicco/Scarab is also developing an interesting soundengine. Surprisingly, i liked the tune from Cheetah, the non-musician in Ephidrena (well, he does graphics normally), the most.

The big question ofcourse is: it's been more than 2 years since Brus was released. So where is the sequel, with the improved soundengine. Should be nice as a non-party release? Hello Ephidrena?
---
comment by scicco on 18 November 2003
really nice tunes in it! i just love that soundengine, loaderror! the samples sound always very similar, but who cares when they rock? :)
---
comment by dairos on 19 November 2003
I totally agree with z5, we demand more of this! =)
---
---
Please log in to add a comment!
User Votes: Average: 4.5 points (16 votes)
---
Please log in to vote on this production!