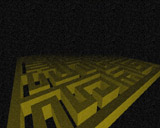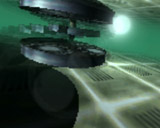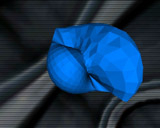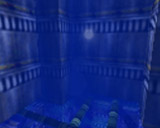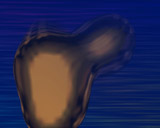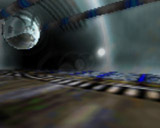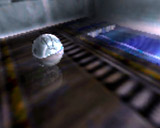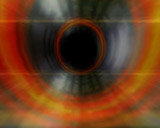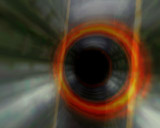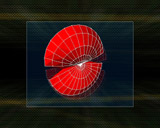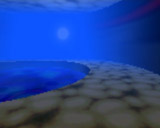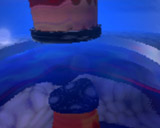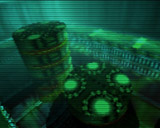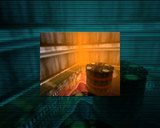 comment by dairos on 19 October 2003
Please, someone make a video of this one. I would love to see this.
---
comment by scicco on 20 October 2003
nice and smashing intro, but not as good as planet potion and gift. some scenes last too long and some routines don't fit together concerning the desing. but overall a great intro. as always i like the music by skipp. :)
---
comment by z5 on 21 October 2003
Damn i would love to see this one too :( The screenshots look nice. And yes, skip's music is always cool.
---
comment by skipp604 on 21 November 2003
Hello, somebody wanted to get a video file of this intro. Well, I got the video, but I don't know how to upload it there. Can anyone help?

skip_of_potion@o2.pl
---
comment by skipp604 on 27 November 2003
All right ladies and gentlemen, here's some news. I just created a site for getting the Potion videos. As for now there's only Option do download, Planet Potion coming really soon. Check back for updates. The URL is: http://www.potion.z.pl/ - ENJOY!
---
comment by dairos on 27 November 2003
Awesome intro! Thanks a lot for the video skip604 :)
---
comment by z5 on 28 November 2003
Well, it's always difficult to judge a Potion 64kb after one has seen Planet Potion, THE masterpiece of this group (very closely followed by Gift, i must add). Because there will always be comparisons with it.

This intro was released before Planet Potion and you can see that they were still getting to know the possibilities of PPC. I agree with Scicco, the design is not as tight and well thought out as in Planet Potion. There also seem to be some speed issues in some scenes, on which i wonder if it is because of the video, or maybe because it was not running on the fastest PPC card(?) or maybe it just was coded like that.

Still, a splendid effort. There are some great effects in there and some good looking design touches. It really is a lot more slow-paced than most other Potion releases. And i think it really is a lovely tune (any place where i can download this tune from?). Great stuff.
---
comment by skipp604 on 28 November 2003
About that tune: I'm thinking about creating a place for tunes from Potion's prods to download, so stay tuned!

And about the slowness of Option - the thing is that 90% of the whole intro is REALTIME RAYTRACING - reflection, refractions, shadows etc. That's why it's slow. And the remaining 10% - the blue shell-object and the two tunnels - are not raytraced, so they run smoothly. In Planet Potion there's not a bit od raytracing, so the CPU doesn't fry as much :)
---
comment by KAM_ on 01 December 2003
fuck! i don't know what's up, but i can't download this intro. link seems to useless... the same thing is with 'planet potion' avi, but - luckily - i have this one on my hdd.
---
comment by z5 on 01 December 2003
Kam_, click right mouse button on link and select "save target as". Should do the trick.
---
comment by skipp604 on 02 December 2003
KAM. I'm almost sure that you have a dirty cam-of-screen recording of Planet Potion. Below are the links to all productions in high quality DivX:

http://skipp.ras.pl/potion/potion_-_option.avi
http://skipp.ras.pl/potion/potion_-_planet_potion.avi
http://skipp.ras.pl/potion/potion_-_suicidal.avi

That should do it. Checkitout =)
---
comment by Gargaj on 09 January 2004
Very nice mood. Ownz.
---
comment by ToAks on 23 May 2004
anyone else who has problems placing potion's productions? , its option,planet potion etc...argh :-)

anyway very good intro!
---
comment by rloaderror on 11 October 2005
great intro (heck it won). The inevitable middle step before Planet Potion. RTRT is few and far between on the miggy. Should have had more of that electroview from the next to last screenshot :)
---
comment by skipp604 on 04 July 2008
Is there any way to run this intro on MorphOS? :) Sorry for sounding so lame, but I've got my first PPC machine just recently and I was waiting for MorphOS 2.0 to be released for Efika, and now I'm trying to catch up with the PPC demos... HELP!
---
---
Please log in to add a comment!
User Votes: Average: 4.5 points (22 votes)
---
Please log in to vote on this production!