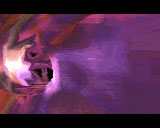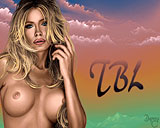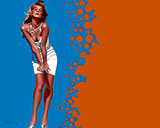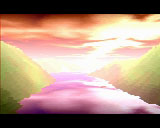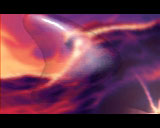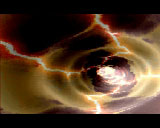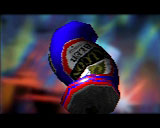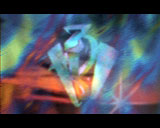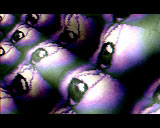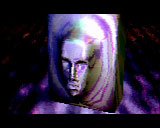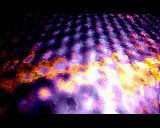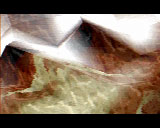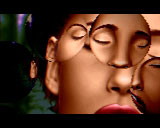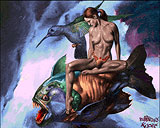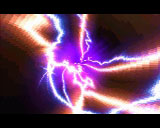 comment by ijs on 08 October 2003
I guess this is my all-time favourite 030 AGA demo, A LOT of effects, great music, beautiful graphics all packed together in a original colorful 'groovy' design.
One of the first demos that really made 3D fx interesting again and made me feel good again about owning an Amiga.
---
comment by Azure on 01 November 2003
I have to admit that I always hated this demo for being very overrated despite its sub average code. The effects look nice, but the underlying code is no beauty.

Very nice graphics and music though.
---
comment by Lemmings on 08 February 2004
This demo is one of the best I know (and I've seen hundreds of them ;)).
The sequenses are well conected, the graphics are nice, the sound track is great (especially the last track, I just love it !). Some of the best tunnel sequences I ever seen also !
---
comment by heetach on 19 February 2004
I used to love this demo too, but that didn't last too long. After a while it started giving me a slight sense of nausea with it's endless sweet funky music and it's "look-we've-got-ham8"-colours. It's all a load of good work but it still feels like stuffing my mouth with lollipops.
---
comment by strife/apathy on 19 April 2004
I don't care what other people think, this is my all time favourite demo ever! That is probably also because tg96 was the first party i visited, and i only had a standard a1200 at that time, tint was mindblowing for me! :) It gave me and still sometimes gives me gooseskin ;)
---
comment by ToAks on 23 May 2004
THIS DEMO ROXXOR!!!!!!!

its so POPPY that it almost hurts!
---
comment by ToAks on 23 May 2004
strife:u got goosebumps because of thinking about tg96 i guess, remeber?? we had to wait outside in like 20'c below? :) ...what a pathetic party that was....

but Tint saved it :)
---
comment by mailman on 15 August 2004
This is absolutly classic production! One of the best I have ever seen. There is one "grrrr" but you can live with that - the music ends sooner than the whole credits part. I hoped that WHDLoad patch would fix it. Unfortunatelly... But it is at the end. Since then you are amused!
---
comment by mailman on 16 August 2004
One correct - the latest WHDLoad patch fixes the music in the credits part. So, no "grrrr" ;)
---
comment by rloaderror on 11 October 2005
I remember this party rather well from this demo and the part where Tudor screamed "ANIMATION!" in anger at our lousy Kugalskap demo. which of course made me rather furious and ensured that I will never stop until I've had my revenge!!

I still like this demo a lot though even if it is the incarnation of all that is girlish about demos. It makes me see pictures of rubberduck & Louie jumping about swinging their pigtails and wearing cute little skirts.
---
comment by Crumb on 23 November 2006
Great demo. Slightly long (it lasts around 12 minutes), but a true Classic

I love the part with the circle of bubbles rotating around the TBL letters and also the tunnel with the catchy music "Where is the key that unlocks all my dreams?..." :-) I still have the mod somewhere in my HD, it's called "fractured".
---
comment by Boogeyman on 26 July 2007
I agree with Azure that the code might not quite be up to par with other competing productions from that time, but you have to appreciate that TBL were the first to really put good/full use of the 2x2 pixel HAM8 screens - perferct for the big blurry projected screens.

Eventually in later productions the code got better and the use of the color more disciplined. It was abit of the classic case of "coder colors" - if we're able to show a shitloada colors at once, we friggn have to!
---
comment by RaHoW on 02 April 2008
Classic ... even if some parts bore me a bit ...
---
---
Please log in to add a comment!
User Votes: Average: 4.3 points (44 votes)
---
Please log in to vote on this production!