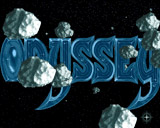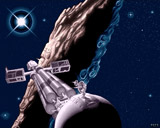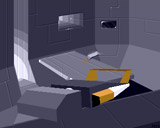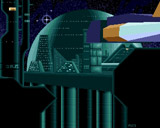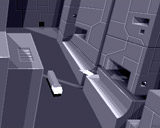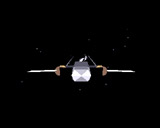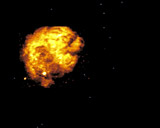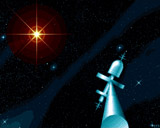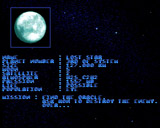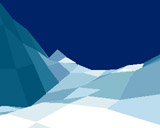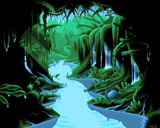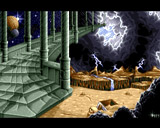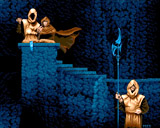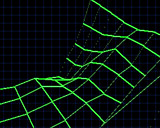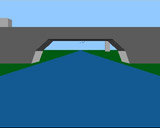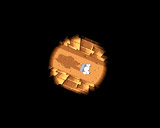 comment by alain on 19 August 2002
this was massive. 5 disks. about 20minutes running time..
---
comment by Kaminari on 30 September 2003
In some respect, the best demo of all time.
---
comment by skan on 06 October 2003
OH MY LORD! I remember I was 15 when I was first put in front of this total masterpiece.
Still unbeaten on many levels, a great monument of times that are no more, when one and only yell was echoing all across old Europe: AMIGA RULES!!!
---
comment by Frequent on 18 October 2003
Legandary demo, and still enjoyable to watch. (In many ways :)
---
comment by rloaderror on 03 November 2003
this wasn't that exciting for me really.. Neat line-effect in the space ship warp scene, but I wouldn't go watch this in the cinema.. ;)
---
comment by mailman on 21 December 2003
I think that this demo lasts about 45 minutes.
---
comment by ToAks on 23 May 2004
haha this demo gives me the big retro party feeling!! , i remeber when this was shown at the party and tbh i felt it was like 5 hours long...oboy thoose explosions was awesome and oboy the demo was boring as hell :-)

a masterpiece but 5 minutes for a 3d demo back then WAS enough and 30+ minutes was abit overkill ..or wasnt it? :)
---
comment by DrPeppers on 08 July 2004
Was abit to long. Enjoyed it the first time i saw this, now im lucky if i can go to the 2nd disk before changing to something else. Had it's highlights. Music was agaima for amiga, ok.
---
comment by Ghandy on 27 August 2004
MASTERPIECE! Do you hear me!??
---
comment by JuLieN on 14 September 2004
This demo always get me bored. Slow Pace, boring musics... There's sure lots of work in this demo, but it's definitely not my cup of tea.
---
comment by zerox/gods on 06 October 2004
This is surely a very good demo, and for me a classic. I was really excited when I got this demo in the post. Only a few of my contacts chose to send it, for two reasons: it got spread on 5 disks, and besides: Hardwired is better. Oh yes, Odyssey won the compo at The Party, but still most sceners back in 1991 think the demo that came second was better. Anyway, I'm still amazed of Odyssey... and it captures my attention even though it lasts for 30 minutes or so. Who can forget about the accusations towards the makers of this demo..? It's all just precalcs, no real time effects etc. Who cares? This is a classic!
---
comment by skan on 15 October 2004
Rewatching this lately, I found I'm not that impressed anymore... Maybe I'm just an old fart now ;)
The fact is that I've got fond memories of this demo, what I find boring now was perfect back in those days......
A true classic anyway.
---
comment by kempy on 14 July 2005
Yes it's rather boring demo but i suppose it would be a really exciting trip in 1991. Lot of lovely low-res pictures by PGCS.
---
comment by prm on 08 November 2005
this prod is 5 disk mainly due to all the precalcs. very boring now but it was a great show at the party. and the gfx and zik still rules.
---
comment by Kaminari on 24 April 2006
Whatever its flaws by today's standards, this monster demo was a milestone in the scene history. Before Odyssey, demos were merely oldschool cracktros inspired from the ST scene. After Odyssey, Amiga sceners discovered that they could tell a story through a demo instead of chaining up mindless effects one after the other. Nothing was the same after that.

Greg's soundtrack is still ace btw.
---
---
Please log in to add a comment!
User Votes: Average: 4.2 points (51 votes)
---
Please log in to vote on this production!