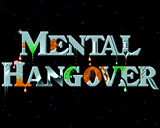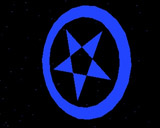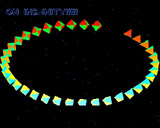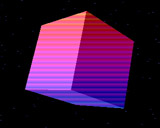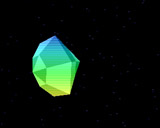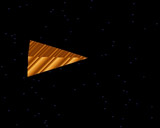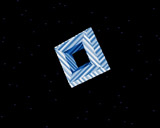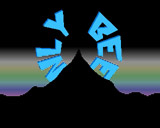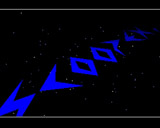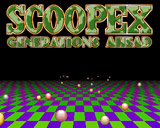 comment by PMC on 10 December 2003
Groundbreaking.

The hard rock soundtrack made a pleasant change to the multitude of house/dance demos at the time and fitted perfectly with the visuals.

The stencil vectors were a highlight, along with the imaginative and mercifully short scrolltexts. The end sequence can only be appreciated on OCS Amigas as the visuals corrupt on ECS/AGA machines, which mars a very well produced piece.
---
comment by golmo on 19 December 2003
the first demo we would nowadays call "multimedia presentation". gimmi 2 secs of that stunning sound and emotions are back! oh yeah! when we were young life (and demos and da scene) was beautiful...
---
comment by prm on 29 March 2004
This one really changed the scene. Stunning code, great visuals and a psychotic tune. Add the fact that this was the first real trackmo... We want stencil vectors!!
---
comment by ToAks on 23 May 2004
pure joy!

kick ass demo!
---
comment by kris on 02 September 2004
a milestone demo history, killer of multipart megademo concept.
as far as i remember the last part (jumping balls) had some problems in ks 1.3 amigas with ecs.
---
comment by zerox/gods on 13 October 2004
This is probably the most important demo of 1990 because it started two trends.
As written above, Mental Hangover was the first trackmo released, and afterwards everybody started releasing trackmos. This was the end of megademos. The trackmo era faded away in 1995. The other trend this demo started was the long introduction part, which also everybody else copied. The crew behind this demo are true scene legends, and if this demo isn't a classic, then nothing is. Besides, this demo offers cool stencil vectors, lots of various scrollers as in all demos at that time, and a kicking end-effect.
---
comment by ijs on 10 August 2006
This is not another f-ing megademo... this is a scoopex demo!

Or sth like that ;) In any case a vital part of scene history.
---
comment by rage on 24 December 2006
The demo was great but I always thought that the music was horrible. It really didn't fit the demo...
---
comment by Joe[KaT] on 28 April 2008
CLASSIC.... Another Milestone in AMIGA History...
---
comment by klipper on 30 April 2008
Classic pre-design era Amiga demo! 5/5
---
---
Please log in to add a comment!
User Votes: Average: 4.4 points (40 votes)
---
Please log in to vote on this production!