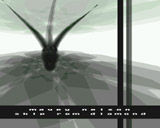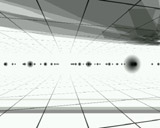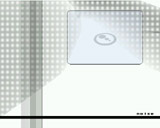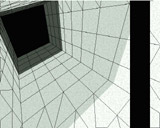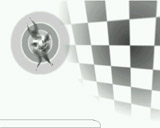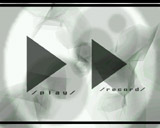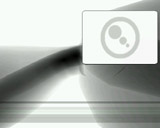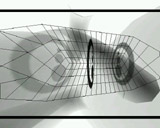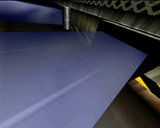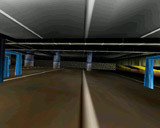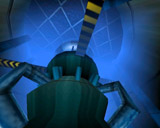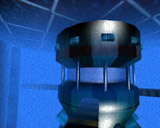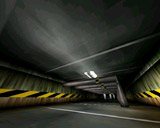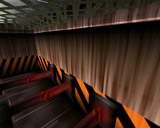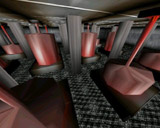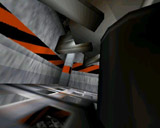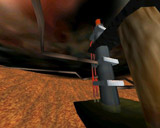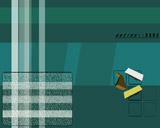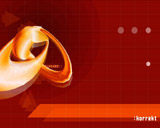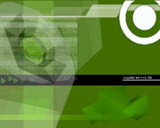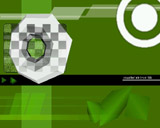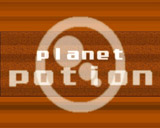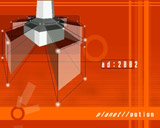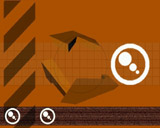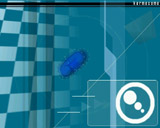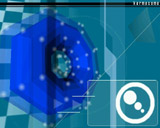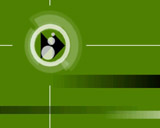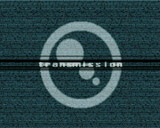 comment by coze on 17 October 2007
ok, two years after my first comment, I finally got my bppc setup stable and running this demo. The real thing is awesome, it has to be seen to marvel at the full majesty of this demo. All hail potion as the masters of the amiga demoscene !

For people who want to run this demo, you need bppc + bvision, bppcfixed both ppc and 68k libraries. You need 68060 library v 46.15, don't expect it to work with anything less. You need warp 3d and cybgraphx 3 fixed with 4.1 libraries (check piru's exec44 cgxfix). Also AHI is required, the v6 at aminet do not include paula drivers. Get the paula drivers from AHI v4 package.
---
comment by z5 on 30 December 2007
So Mavey, how far are you into coding another demoscene production? Damn it... if i had so much talent in coding, i wouldn't let it go to waiste (time and real life permitting ofcourse). How about trying to do better than Gift on 68k. Isn't that a challenge :o)
---
comment by DJBase on 03 April 2008
Works even in my A1200 with BPPC and G-Rex 1200 (if you add a permedia2 pci card of course).
---
comment by scicco on 08 April 2008
mavey doing more 68k code? that would be like let a dream come true! :)
please, find your time and do some 68k code again and the scene will appreciate it for sure!
give us another gift.... :)
---
comment by movew_ on 25 April 2008
I don't know what the hype is all about...

on the plus side, there is a lot of stuff in that 64k!! Further, the 3d textured part looks nice (albeit kind of bad colors). And the second soundtrack w/ voice synth is a plus!

But, the intro is sooo boring, no real tricks outside that 3d part, take a look!
PPC is bad enough, but the Gfx-card truly takes the magic away - looks like on the PC.

This happens when you design your production to be liked by all people - urgh!
---
comment by rloaderro on 13 May 2008
hmm.. I have sort of ignored that this uses ppc and graphics card so far. I think Movew has a point. It is a brilliant intro, but the shining points for me are the electro synth and the electro parts. I don't like the .produkt part really. I'm moderating one of my votes (I have voted 5/5 two times. One as myself and another one as my evil twin) to 4/5 :)
---
comment by pintcat on 08 June 2008
Looks impressive. It would be nice to watch this demo on a real (non emulated) machine, but my Amiga hasn't turned into a pc yet. Shame on me!

In a way: there should be no need for PPC, graphics card, sound card and stuff like that!
---
comment by skipp604 on 23 June 2008
Hmm, I can see the new "trend" here... Let's hate Planet Potion :) So after 6 years people now realize that it's a PPC+BVision production...?
---
comment by skipp604 on 23 June 2008
@pintcat: Go ahead, do this kind of intro on 060+AGA. Good luck. Especially with 640x480 High Color screen on AGA.
---
comment by skipp604 on 23 June 2008
@movew_: I think you are missing a point there. Not EVERY intro is about "tricks", sometimes the design makes it special. Still, if you think putting it ALL together in 64 kilobytes isn't a TRICK, then we live on different planets...

And what's wrong with PPC anyway? It's just another processor, much more powerful and modern than 68k family.. I've seen a lot of great productions on so-hated PC scene, not because they were using 3D graphics, but they were so damn well designed.

Amiga is Amiga, it's still a classic system, with all it's limitations, no matter how many BVisions and PowerPCs you put in. Oh, BTW. It should run also on a soundcard.... SHAME!!!! Let's listen only to 8 (14) bit Paula and be happy....
---
comment by z5 on 23 June 2008
@skip: relax :) We still love you guys a lot :)
---
comment by rloaderror on 23 June 2008
Yeah. We're just trying to provoke you into making another intro really :D

Still I think it is possible to make a better 64K intro on Amiga than this one some day. It would have to take a different route than this one though. It has to be cool in a different way without requiring so much rendering power. Just like watching Indiana Jones is lots more fun than watching Tomb Raider, even if Lara has the looks.
---
comment by rloaderror on 23 June 2008
@pintcat : I don't think you can be really honest towards yourself if you give this one 2/5 though. Thats way to harsh I think :)
---
comment by skipp604 on 24 June 2008
@pintcat: 2/5 is a wank...
---
comment by skipp604 on 24 June 2008
I think pintcat is a wanker who tries to drop the top productions in the charts; just look at his votes: Andromeda "Nexus 7" - 2/5; Kefrens "Desert Dream" - 2/5; Potion - "Planet Potion" - 2/5...

What's wrong with you?
---
---
Please log in to add a comment!
User Votes: Average: 4.73 points (112 votes)
---
Please log in to vote on this production!