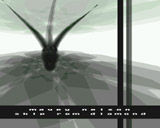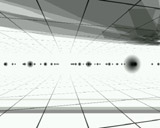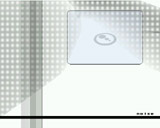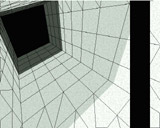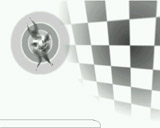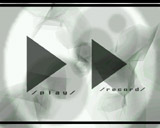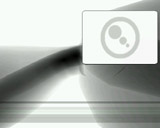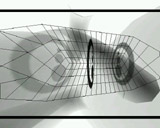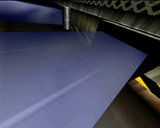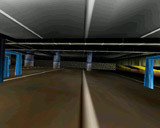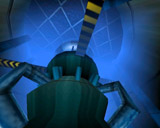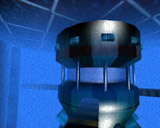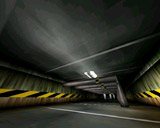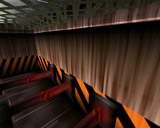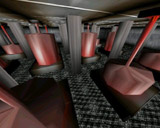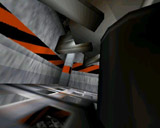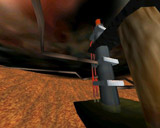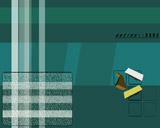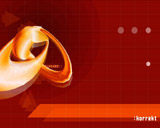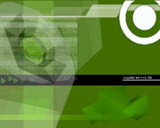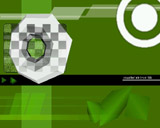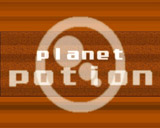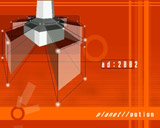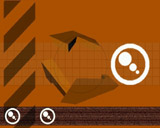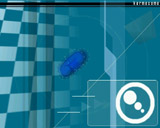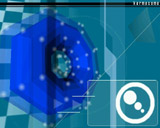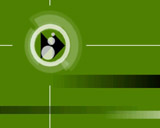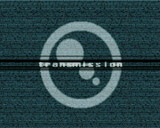 comment by z5 on 10 July 2002
OH MY GOD! What is this? Would give it 6/5 if i could. Easily the most impressive 64k ever on Amiga. Sure, it needs PPC and gfx-card but it is just amazing. A full 3D-world-part in between two more 2D effect parts. A beautiful vocoder effect on the last part. Brilliant code, cool music, amazing effects and most important a beautiful design. These guys from Potion are just out of this world. Sadly, i only have seen the divx version when writing this. ABSOLUTELY BRILLIANT WORK!!
---
comment by Granada on 22 July 2002
It won't run on my A4000/CSPPC-060-604e/Mediator/Voodoo3/SB128/OS3.9BB2/WarpOS.
It says sth. about AHI and then stops any activity.
---
comment by loaderror on 06 August 2002
this roxx. Lots of design and small details all the way. No wonder they spent a year on making this. One small complaint would be that the detailed texturemapped world might not fit in with the rest of the design, but I dont really care that much.. :) LOOOVE the vocoder effect and is this really 64k? I dont think so, I think they are fooling around with the filesize entries. :)
---
comment by Vanquish on 08 August 2002
64k!!! Let me spell this out... S I X T Y F O U R K I L O B Y T E S ! ! ! This, Ladies and Gentlemen is what I call a [CENSORED ;) ] good demo!!! It just simply oozes quality. The very slick design, outstanding technical competence with a killer soundtrack leaves you wondering HOW THE HELL did they do it! This is the kind of demo that eats other demos for breakfast! It reminds me what demos are all about - performing the impossible. Yes, other demos have performed similar routines with similar levels of design, but when this demo has finished, it steps over and whispers in your ear... "not bad for 64k, eh?". Stunning.
---
comment by dairos on 28 August 2002
Yeah! You can't get any better from this.
---
comment by mrzorro on 02 September 2002
Saw this demo live at the Amiga 64K compo at M&S 2002, the whole party went crazy when this 'jewel' was on the mainscreen.
totally nocked out all compitetion altough the castle (2nd) form loonies was also very good.
Download it now!

---
comment by Frequent on 28 September 2003
Simply a beauty!
---
comment by scicco on 06 October 2003
this intro defines the word "perfect"
---
comment by DeXXo on 30 October 2003
Wow!
---
comment by skipp604 on 28 November 2003
Hello all, just to let you know that you should really check http://skipp.ras.pl/potion/ because there's finally a good quality Planet Potion video (but beware, almost 100MB to DL...). Enjoy!
---
comment by KAM_ on 18 December 2003
what more can i say?
---
comment by ikir on 21 December 2003
Fantastic!
---
comment by c-frog on 27 December 2003
Great stuff! Potion keeps breaking the records! Unfortunetaly, since I "only" have 060 and AGA in my A1200, I've only seen the .avi-version on my Peze; but I was stunned anyway. I would like to see this one on a real hardware amiga one day...

Great music and sound btw, seems like you guys finally got rid of that noisy tweaked tb.c engine you used in your earlier releases :). And the speech synthesis! Wow!!

I would like to see a 68k/AGA release some day again btw :)

Greets
c-frog/nature...
---
comment by c-frog on 02 January 2004
Is the masterpiece track from this intro available as highquality MP3 somewhere? Would really like to get my hands on it in that case! :)

Regards
/Daniel a.k.a c-frog/Nature blablabla
---
comment by c-frog on 02 January 2004
Or maybe even as .dbm if that's the module format for it?
---
---
Please log in to add a comment!
User Votes: Average: 4.73 points (112 votes)
---
Please log in to vote on this production!