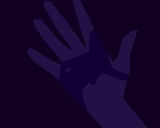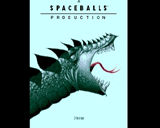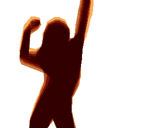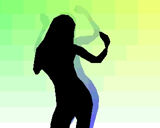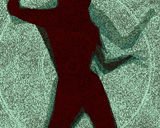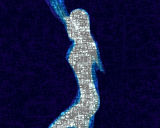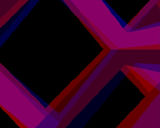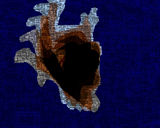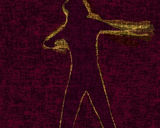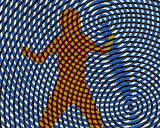 comment by luigi on 03 February 2004
One of the very LAST demo's I saw on my Amiga before I dropped the entire Amiga scene. Now, so many years later, I went back to check out the scene. I am surprised to find the scene alive and kicking. Products like cheap Amiga 1200-060 boards, Amiga-One etc ... are really kicking ASS ! And of course the VERY NICE demo's I get to see here on this site ! BRILLIANT ! The word AMIGA still pumpes adrenaline through my vains after all these years ! Keep up the good work !
---
comment by Lemmings on 08 February 2004
An all time classic of course. The music from Travolta is a huge techno tune and helps to make this one of the best demo ever.

I remember to have seen it on MTV !
---
comment by skan on 16 February 2004
OT tech question: since my df0: died years ago and I cannot watch this masterpiece any longer (sorry, no money for a new fdd right now :( ), is there any way to whdload-it directly from the .dms image?
---
comment by noname on 23 February 2004
great demo!

@skan: use fmsdisk.device to install a virtual floppy-drive on your amiga. then depack the dms-archive to this drive and get the diskfile from fms:unit#.
get fms from http://wuarchive.wustl.edu/pub/aminet/ (fmddisk.lha).
or get the demo as adf-file from http://www.back2roots.org
---
comment by skan on 23 February 2004
@noname
Thanx alot!!! Just downloaded the .adf and the whdload installer for it. It should work... ;)
---
comment by prm on 30 March 2004
First of all: 3D Demo 2 is so much better than this. But I guess it should have deserved a second place at TP... Mainly because it was very original (omg! it's just like MTV!!) but also due to the great tune and all the hard work put into making it (Major Asshole traced all the vectors by hand...). Spaceballs second best production (the best of course being Wayfarer :)
---
comment by skan on 31 March 2004
GRRRRR... WHDload reports and error... Demo doesn't even start... Fu*k!!!!!
---
comment by Murakami on 18 April 2004
My favorite Amiga demo !!!
Just watch it and dance !
---
comment by ToAks on 23 May 2004
fantastic!

i like 9fingers more though...

anyway when this demo came...well.. my mom took my speakers several times :-)
---
comment by skan on 07 June 2004
It finally works, and I must say: COOOOOOL!!!!! :)))

BTW check this out:

http://exotica.fix.no/demos/whdload
here you'll find whdload pre-installed demos!!! ;)
---
comment by JuLieN on 14 September 2004
Well.. what to add? It's just THE classic demo. The one one should remember if there were only one demo to remember, independently of the platform. I remember it was even broadcasted on a computer program on the main french television canal : TF1.
---
comment by un0 on 09 October 2004
i remember watching it on french television too! they aired it one time in full lenght and another time for a minute or so.
...kick ass classic!
---
comment by zerox/gods on 17 October 2004
This is the first production my non-scene friends showed any interest for, not thinking about the animation-demos out there. It was very different from most other Amiga demos. Quite original, but not the first demo that was created as a musicvideo. Some people might remember Coma by Rebels which got out in 1990. Among many animations and other things, there's a man dancing to the music there too. Anyway, State Of The Art is a true classic. Very cool to watch even on MTV! Some sceners back in 1992 thought that 3D Demo II should have won the compo at the Party though. I got for instance some "cracked" versions of this demo by Skid Row. They asked how this demo with poor code etc. could win. Nevertheless, I really like this demo as it really expands the defination of Amiga demo.
---
comment by VOiD_ on 26 October 2004
I remember clearly the first time I saw this demo. Needless to say, I was completely amazed! As a matter of fact, I still think it's brilliant, considering the hardware it runs on! A true classic!
---
comment by rloaderror on 27 October 2004
superclassic
---
---
Please log in to add a comment!
User Votes: Average: 4.7 points (145 votes)
---
Please log in to vote on this production!