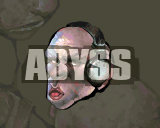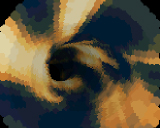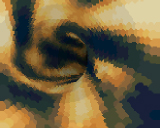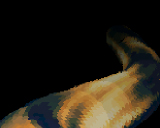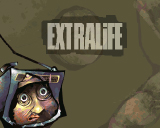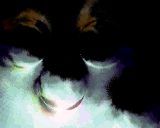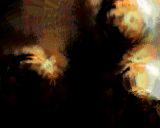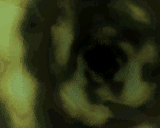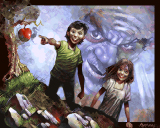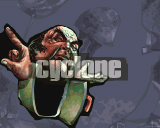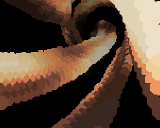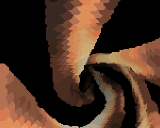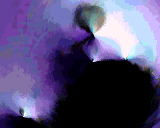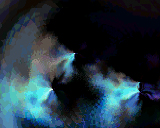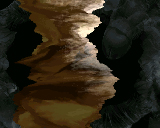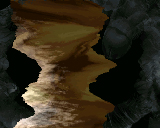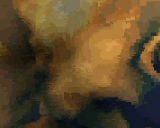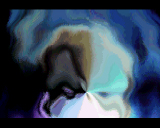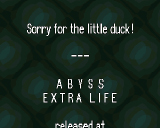 comment by dieziseven on 14 June 2002
I Like very much indeed Extra Life by Abyss. It really runs very fast on my 030 5oMhz. Itīs plenty of Color, good effects, incredible music...a good power sensation...
---
comment by mahen on 21 November 2002
Very nice demo. I particularly love Muffler's soundtrack
(great drum and bass, tending to be drill and bass).

But what is Muffler doing today ?
---
comment by skan on 06 October 2003
Love this one a lot!!! The voxels are fantastic, nice soundtrack and overall good design/atmosphere. Cool, really cool. Good ol' days...
---
comment by Frequent on 18 October 2003
Rocks, kicks, jumps, rulez....... Everything!
---
comment by rloaderror on 10 December 2003
ooh.. I wish all demos had music like this.. The opening of track 2 is so fantastically evil. :) Hardest 303 tweaking on amiga ever..

Lots of great routines and a few goody fullscreens by cyclone, the electro engineer artist from hell. Spin told me that he had to force Cyclone into making the graphics for this one.. Cyclone was himself way into a heavy battle with booze (which he probably lost in the end ;) ). So cyclone just smudged a few of his pictures into colourful porridge and thats what the textures in this demo are about. :) Pretty good result though..

I love the slightly quirky tunnel at the start of part 2. It may not be very beautiful and perhaps it would have looked better if it was a tunnel made from normal 3d, but the idea is really neat and that is what makes it cool :) (see also geezers square 3d tunnels )
---
comment by baderman on 18 February 2004
i admit, this demo kicks ass, completly, i love this one! there is a couple of nice effects, but overal design makes it a KILLER demo! i - love it!
---
comment by ToAks on 23 May 2004
nice demo and recently ressurected, this demo is a typical example of how easy you can forget a good demo. so near to be classic but miss the little extra.
---
comment by tecon on 06 June 2004
Yeah, the second tune is terrorizing! Damn.
Both tunes feeds the eye-catching effects very good most of the way, but I think at the end the design fails. The "sweep-in" transitions on the last effects are just too primitive. Typical lame new-skool crap. Maybe it was done in a hurry?
The endpart is a sweet one. Another great tune to dig.
---
comment by kempy on 01 July 2004
smooooooooky! cyclone's stuff is just excellent and music is perfect as well. spin terrorized his amiga in a good way too!
---
comment by rloaderror on 18 November 2006
one of the secret parts appear from just letting that excellent tune at the end run through a couple of times, but how can you make the other secret part appear? I remember that there was two.
---
comment by z5 on 21 November 2006
I really don't know about this one. I find it a great demo but for some reason not a 5/5. There has been a bit of debate going on if the tune fits the demo and i'm more inclined to say that a tune similar to the ones used in Abyss wildlife, would have fitted better (some lighter funky thingie). So for me it's probably the tune that doesn't work 100%. However, absolutely fantastic graphics (Cyclone is still one of my favourite painters) and great effects.
---
comment by extralife on 14 May 2009
the name says it all really :D instant 5/5 on top of that it contains one of my favorite amiga pics of all time, the adam & eve in shot 6
i miss the abyss guys
---
comment by Frog on 18 May 2010
Fresh Graphism, Fast Code, Jumpin Design= a demo must to see
---
comment by z5 on 28 December 2010
Hey, just discovered there is another part after the end part with another tune. I just left the endpart running for a long time and it started automatically :)
---
comment by corial on 04 October 2011
What, no comments from me? This demo is seriously MASSIVE. Definitely one of the big releases on Amiga.
---
---
Please log in to add a comment!
User Votes: Average: 4.22 points (37 votes)
---
Please log in to vote on this production!