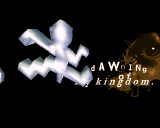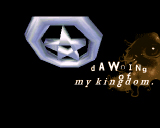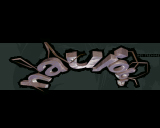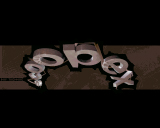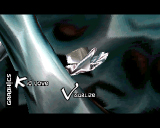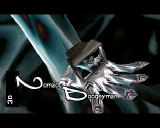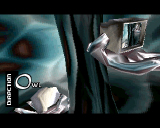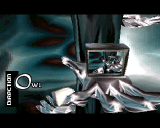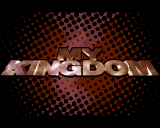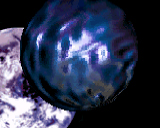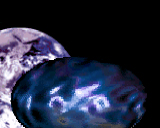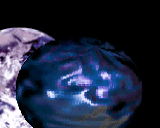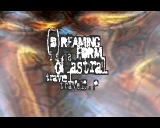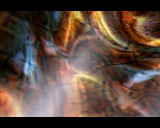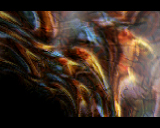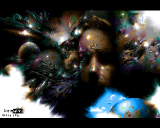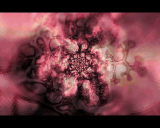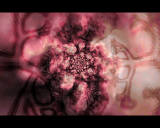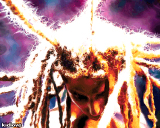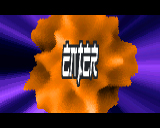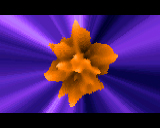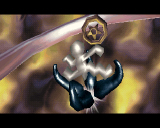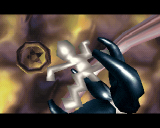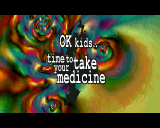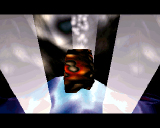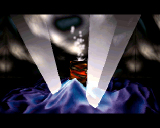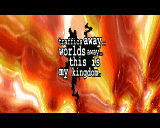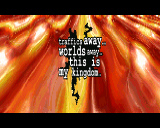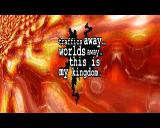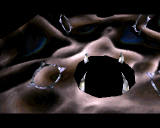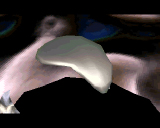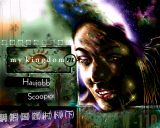 comment by z5 on 02 October 2003
This is a very nice demo indeed. If you look at the amount of talented people working on this, you just know it's going to be something special. Looks good, sounds good, nice effects,... The only thing stopping me from giving this a 5/5, is the lack of a general idea and the poor linking between the three parts. With lack of general idea, i mean that this demo is not based on one design/idea, but it is more a collection of different parts (which is not surprising considering the amout of people that worked on it) just following one after the other. But highly recommended!
---
comment by ijs on 07 October 2003
I'm with Z5 here, great demo but lacks some 'story' or something that glues it all together.

Also, it's a bit much again-that-3d-engine and again-that-jungle-music but from all the 3d-engine-with-jungle-music demos of that time, this one is definately the best.

Soundtrack is at it's best when played LOUD with lots of bass...
---
comment by ToAks on 23 May 2004
awesome demo shame about the linking of the 3 parts!
---
comment by Thematic on 16 June 2005
The only major shortcoming here is the need to load each part separately. For instance, at least one of them wants a lot of chip RAM, so you could miss a section of the demo and never know.

A treat for both eyes and ears.
---
comment by winden on 02 November 2005
hmm... judging from both these screenshots and the logoes part, looks like you only have the final version and not the party version with leunam logos. fast 030 code and good music but a bitter taste that logo-exchange...
---
comment by bonkers on 03 November 2005
Didn't really like this at tp but it grew on me and I now see it as a classic. One of the definite demos of the 030/50 era. Remeber waiting for ages for the final version, and when it came I couldn't find any difference.
---
comment by Ghandy on 20 November 2005
Except the nice logo from Leunam which was removed in the final version. But beside, I really like this demo!
---
comment by Boogeyman on 09 February 2008
I'm sorry some of you feel Leunam's work was cut from the final version, but it was the decision of the great Owl :)

Anywho, I did code parts 1 and 3 and Touchstone was the coolest guy ever to fix part 2 AT the party - otherwise there would have been no demo I reckon (thanks Thomas!).
---
comment by z5 on 09 March 2008
Can somebody give me a link for the non-final version with Leunam's logos?
---
comment by winden on 11 March 2008
It must be somewhere on my hd backup, will take a look...
---
comment by z5 on 11 March 2008
Thanks for the non-final version, Winden! As much as i love Leunam's logos, i do think that Owl made the right decision here. Bay Tremore's logos fit the (darker) style of the demo more than Leunam's more coloroful and cute logos.
---
comment by z5 on 11 March 2008
Oh and one day i'm going do redo the screenshots because a lot of good stuff is missing.
---
comment by corial on 13 March 2008
I really like some of the parts in this demo. Especially the bumped sphere and the 3d voxel - looks very nice. Boogeyman, you should consider entering the Amigascene again, so that we are more than 4-5 active Danish coders.
---
comment by z5 on 13 March 2008
I must agree that it would be extremely nice to see Boogeyman return to the demoscene. But i have learned that this is mostly wishful thinking :o) Though a lot of sceners are indeed coming back, like Kefrens, Andromeda, Brainstorm (for real) and Skarla or even Embassy have showed enthusiasm for a comeback.
---
comment by Boogeyman on 13 March 2008
Thanks for the kind words, but I'm afraid I lack the time and motivation that is required to produce anything of a calibre that could compete with the cutting edge of the scene today. I don't have any PPC experience at all either.
---
---
Please log in to add a comment!
User Votes: Average: 4.47 points (34 votes)
---
Please log in to vote on this production!