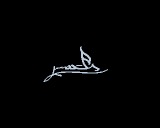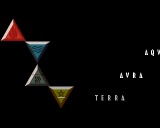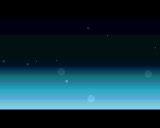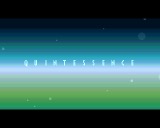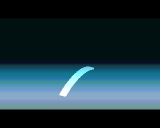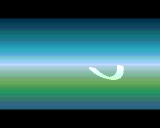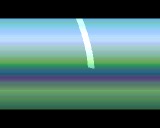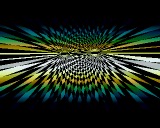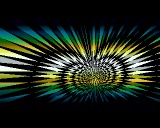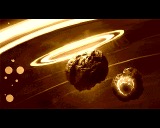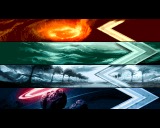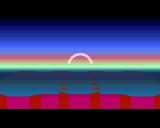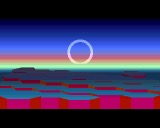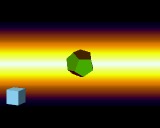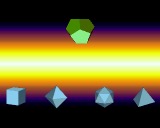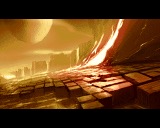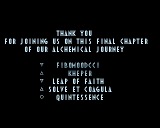 comment by sachy on 13 May 2016
Love the atmosphere here, interesting ideas, great design. A very unusual demo for me. I rewatch it quite often.
---
comment by z5 on 13 May 2016
Visually (pictures, colors, design), this looks awesome. The pictures by Xenusion look especially amazing. I also enjoy the effects and the little touches. It seems well thought out. The only thing i'm not sure about is the music though. It's ok but it doesn't stand out this time. I feel the demo would have been even better with a different tune. But a solid, good looking and enjoyable demo once again.
---
comment by corial on 13 May 2016
Very strong audio and visuals.
---
comment by rloaderror on 08 July 2016
Nice little meditative demo for A500. I like how there's a lot of care put into the copper rainbows. Also stuff like the letters floating out horizontally. And it has a overall theme.

I was playing Monument Valley game on my phone and thought this had a little bit of the same feeling while watching it.
---
comment by Angry Retired Bastard on 06 August 2016
The color (including good work with coppergradients) and overall atmosphere makes this a very pleasant experience.
---
comment by dodge on 14 January 2017
FYI: the inspiring tune for the demo's soundtrack was "Eneavour" by Stellardrone ( https://youtu.be/2D4mDTQzMl8 )
---
comment by dodge on 14 January 2017
*Endeavour, rather
---
---
Please log in to add a comment!
User Votes: Average: 4.5 points (2 votes)
---
Please log in to vote on this production!