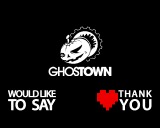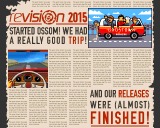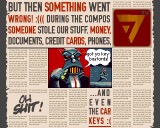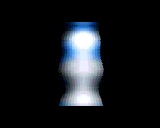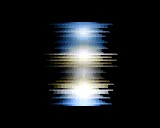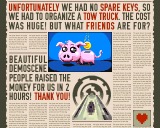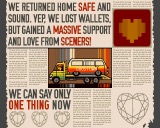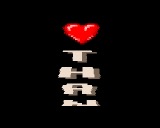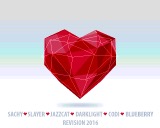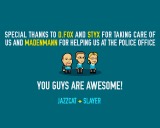 comment by Angry Retired Bastard on 05 April 2016
No hardcore tech obviously, but all the different pieces come together in way that shows they really spent some time and effort on it. Very slick! (and the pig is <3)
---
comment by z5 on 07 April 2016
The usual Ghostown quality (visuals, music, attention to detail) and nice to see Sachy teaming up with them. Works really well for what is was intended to be.
---
comment by LaBodilsen on 12 April 2016
pure love.
it almost brought a tear to my eye, when i heard the crowd cheering for it, during the chorus with the "thank you copper effect" :)
---
comment by corial on 24 April 2016
Really left me in a good mood when shown on the bigscreen.
---
---
Please log in to add a comment!
User Votes: Average: 3.67 points (3 votes)
---
Please log in to vote on this production!