Demo:
Utopia
Group:
Madwizards
3D:
Code:
Design:
Graphics:
Music:
Category:
Release:
September 1999
Party:
Amiga Demo compo
ranking 3rd
Chipset:
Minimum Required:
8Mb Fast Mem
Download Amiga:
[file]
Datablade (4.28)
Kah835gb (3.59)
One Spiritual Journey (3.5)
212 (3.75)
Amsterdam Blessings (4.35)
Another dream away (4.27)
Automatikk 4 the ppl (3.44)
Cruel karma forms (4.52)
Cull Bazaar (4.21)
Eclipse (4.07)
Fate fits karma (4.36)
Glare (3.88)
Heavy traffic (4.21)
Kioea (4.7)
Mu51k (3.43)
Mute 12 (4.3)
New dawn fades (4.27)
Own Love Balance (4.05)
Save Da Vinyl (4.14)
Senzala (3.95)
Third eye conqueror (4.52)
Till i feel you (4.42)
Visible World (3.14)
Fluffy Digital Snowflakes (4.5)
Photocell1x1 (3.9)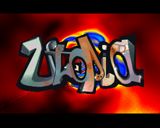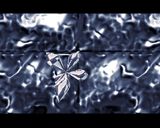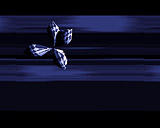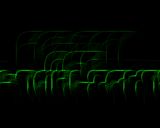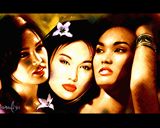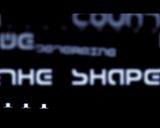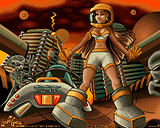 comment by z5 on 16 June 2002
I really like this one. Nothing special, no smashing graphics, no special code. But for some reason, i keep coming back to this demo. It has some really nice touches, like the credits and picture wipes. But it has special atmosphere and very cool music adding much to that atmosphere being dark and gloomy. And the endpart is GREAT with cool music and cool effects.
---
comment by ToAks on 23 May 2004
a classic, i love it!
---
comment by pixeluz on 05 June 2004
really nice demo!
---
comment by mailman on 04 January 2005
From the very beginning it can be noticed that Azzaro didn't create the design of this one. The demo is good but it lacks of that magic which can be seen in other MAWI's productions. For me, the first part is not very promising. The music of this is rather noisy but makes feeling of something coming up. Unfortunatelly everything ends as soon as it started. The second part is much better but it still lacks some atmosphere... The credits are very nice. I really love them. One of the most innovative and interesting I have ever seen.
---
comment by rloaderror on 05 January 2005
cool music and some nice pic by fame.
---
---
Please log in to add a comment!
User Votes: Average: 3.71 points (14 votes)
---
Please log in to vote on this production!