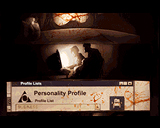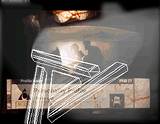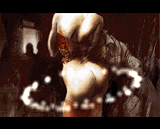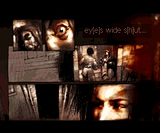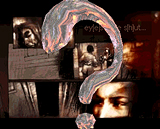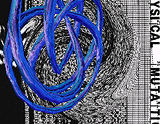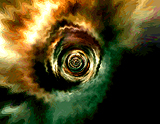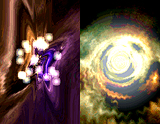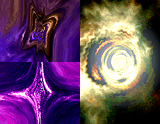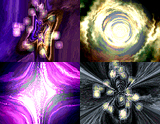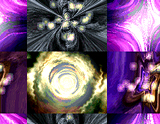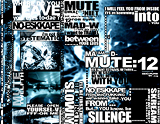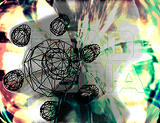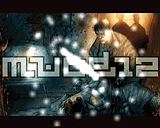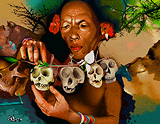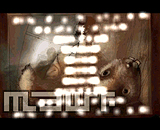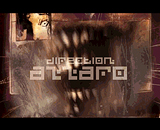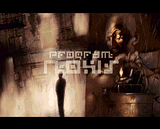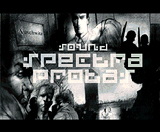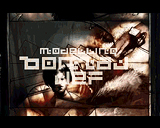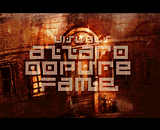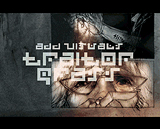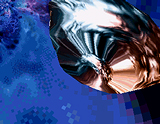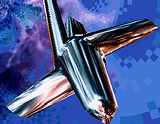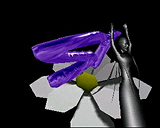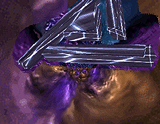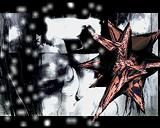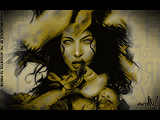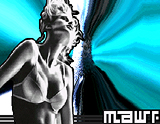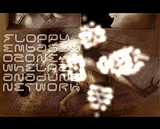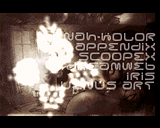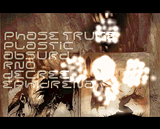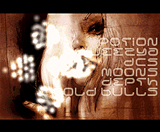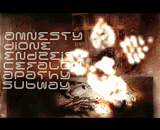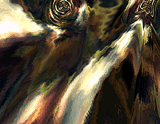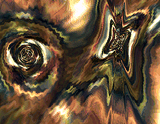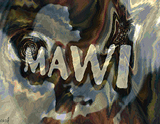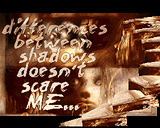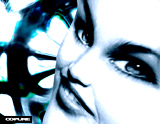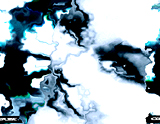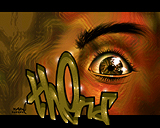 comment by z5 on 19 October 2003
For me, this is really close to being a classic (5/5) but it isn't. I mean, there are so many nice things to say about this demo. I really like the soundtrack a lot (all 3 tunes), there's a good use of graphics and lot's of them, there are great and good looking effects in there... Have you noticed the wipe effects on some of the full screen pictures (beautiful). Great use of fonts too. And the demo is long!

The only trouble i have with this demo is that it lacks an overall design/theme. The 3D scene for example (the man flying) doesn't really fit with the rest of the demo and there's just too much contrast between Oopure's very modern high res pictures and the comic book style from some other parts.

This was such a promising demo by coder Noxis, but sadly he dissapeared again after this demo (he sort of came back in 2003 when coding the Appendix slideshow Blind Visions though).

By the way, i presume that a lot of the graphics are scanned? If yes, does anybody know where from (i'm talking about the comic book alike screens)?
---
comment by KAM_ on 18 February 2004
look at screenshot no. 23. This effect is awesome. Rest of effects is on a rather average level. The music is also average. Maybe design is good, lots of gfx etc. But where is the main thought? I like this one, but it could be better.
---
comment by ToAks on 23 May 2004
great demo, i love it..exellent music and VERY COLORFULL! and its infact clean compared to later mawi demos.

near classic!
---
comment by mailman on 15 August 2004
The design of this production is really cool. I love to watch and I can do it twice a day!
---
comment by z5 on 22 November 2006
I upped my vote on this one to 5/5 as this is one unbelievably good demo imo. Just the thing for me. My points from my first comment are still valid but there's too much i like here not to give it the allmighty 5. (z5 makes note to himself: add more screenshots for this one).
---
comment by z5 on 10 September 2007
Added a whole bunch of screenshots today.
---
comment by extralife on 26 September 2008
While searching for how to get ahi activated in dos last night, I thought this was where the script file I ussualy used to help was sitting. I was wrong :D.
Anyways, I decideed to boot this bad boy, this very morning and hell yea, this is for me the very best mawi demo ever made, the atmosphere in here is so damn good. A true masterpiece and every 060 owner really should check this one out and remember to patch that nasty aksel with everything u got for some speed ;)
5/5 offcoz!!
---
comment by HOŁDYS on 09 January 2009
Excellent !
---
comment by z5 on 22 November 2009
Anyone got the right settings to run this in Winuae? I forgot them.
---
---
Please log in to add a comment!
User Votes: Average: 4.3 points (23 votes)
---
Please log in to vote on this production!