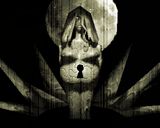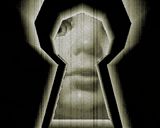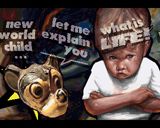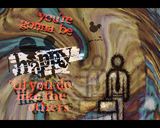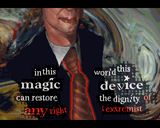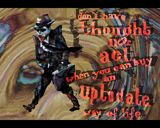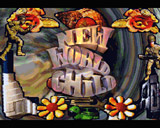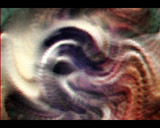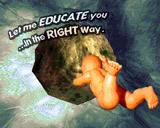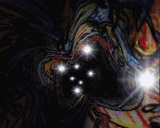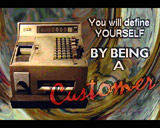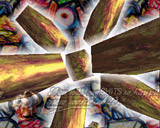 comment by Frequent on 18 October 2003
Woho! Art, art, art, art ART!
---
comment by skid on 14 February 2004
I really love love love this state of the art demo!! rocks at the party place and rocks on my monitor !!! congrats to mankind/ramses team!!!
---
comment by rloaderror on 14 February 2004
the intro is bloody brilliant! (dollface seen through keyhole).. After that it is also very good.. I love the mickey mouse scene! Sometimes I feel that they used too much colours to get good ranges in the palette(24bit to 8bit syndrome).. Most noteable in the backdrop plasma effects.. Still, just a minor snag.. Great demo..
---
comment by ToAks on 23 May 2004
i love it! , its a must see..

DESIGN/style = brilliant
---
comment by heetach on 15 December 2004
My unaccountable memory tells me that this was the ugliest thing I had ever witnessed on a computer screen (not made by spaceballs that is). Dunno if it's correct though, think I'll have to check it out again.
---
comment by klipper on 25 January 2007
the 24bit>8bit syndrome is what gives this demo its unique look. textures are, errr, scrappy? bitty? rough? they look good though. and lots of desaturated beigey/brown colours and the 1950s retro Disney character images give it a weird American 50s starched trousers and Apple-pie feeling. but with a twisted psychotic edge. quite odd. wth am i talking about? just watch it youll see. its nice.
---
comment by corial on 15 July 2008
This was....hmm, very weird!
---
comment by z5 on 23 January 2011
Krabob's demos were certainly different than most :) Weird demo but i like it. Tune is nice too.
---
---
Please log in to add a comment!
User Votes: Average: 3.91 points (23 votes)
---
Please log in to vote on this production!