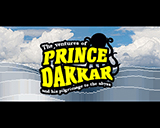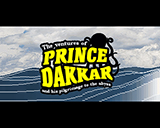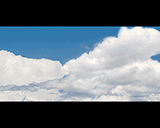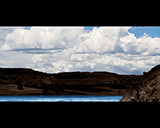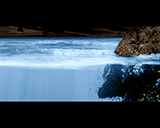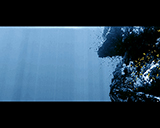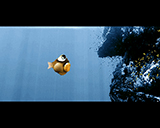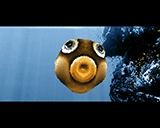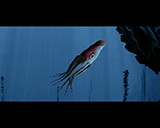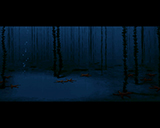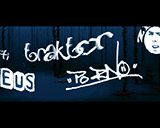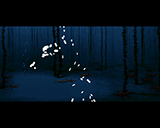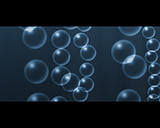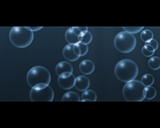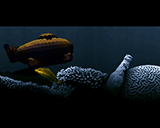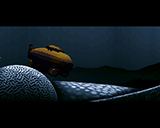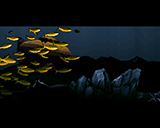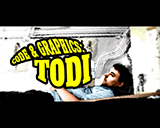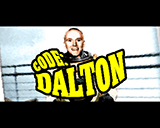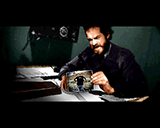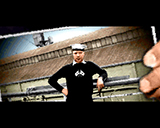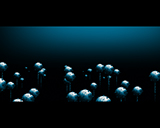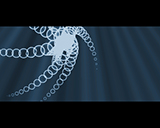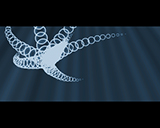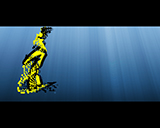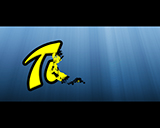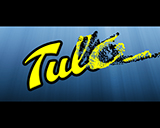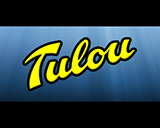 comment by z5 on 08 April 2010
The more i watch this demo, the higher it places in my personal bp demo compo ranking.

Hats off to the persons who came up with the idea, the visuals and the music. The visuals look stunning and consistent from start to finish. The music is genius and one could not imagine this demo without this soundtrack. The effects serve the demo well.

Nitpicking? Well, ideally i would have liked some more little anims or signs of life in some of the scenes (for example, a few smaller 3D fish here and there maybe).

Random thoughts: the logo wipe at the end can never go wrong with me. Also, however came up and coded the backdrop in screen 23 and 24, it looks really cool. And last but not least, Bonkers looks like a mad scientist, locked up in some U-boat while plotting how to nuke the world with one giant torpedo.

Great stuff and well done, Tulou!
---
comment by dodge on 08 April 2010
>Bonkers looks like a mad scientist, locked up in some U-boot

...first thought I had seeing this zoom: zOMG, he looks like Jürgen Prochnow as "der Alte" in the TV mini series "Das Boot".

Now, scanning over the fine screen shots it's clear.
This is what I call a coherent colour scheme. Brilliant.
The tune is awesome and fits the atmosphere bullz eye.
---
comment by skan on 08 April 2010
This is not a demo. This is pure genius!!! :)
---
comment by Crumb on 09 April 2010
Fresh and original. Like z5 I would have liked more animated backgrounds but it's still beautiful anyway. I think that the bubble effect could have been used with the globe fish when it gets closer to the camera. Well chosen palettes for excellent graphics, clear sound for a happy tune, cute 3d models and smooth movements. Makes you want to watch it more times.
---
comment by corial on 09 April 2010
For some reason this did not work for me on the bigscreen, but after rewatching this afterwards, I must say that it is very nice. Sure, some action is clearly missing here and there, but the graphics, music and coding is well made.
---
comment by Frog on 10 April 2010
This demo seems firstly done on a concept rather than to put some code in a demo and that's make it far different from most of demo and explain (for me) it's coherent design/code/music/story... and why it's fresh (how could you have some fresh air from a demo based on sea bed)
Congrats for graphism and design.
...it reminds me a bit Virtual World / TOMSOFT... do you remember ? :)
---
comment by extralife on 11 April 2010
my personal favorite from the demo compo, simply coz everything fits together so incredibly well. everything in this demo seems to have been done with alot of care and attention to detail and to be nitpicking the only place i felt it cut a small corner, is when it goes from moving down below and going into the bubble scene, that scene felt a little empty(yea it got tons of bubbles,:)). But as said its really nitpicking, simply the best tulou demo ever made.
Huge thumbs up, tulou, for the great work u done with this one
---
comment by malmix on 14 April 2010
Best theme demo since Mortality ;) Seriously this is awesome! Slow paced without ever getting boring. Esau looks so fabulously cute in the credits :D
---
comment by KAM_ on 11 August 2010
Well, visuals aren't too impressive, but credits part is great. :)
---
comment by skp on 16 December 2010
Great one ! (Impressive how many good demos have been released at BP2010)
---
comment by jack-3d on 06 May 2011
I love the underwater scenes, design and music. Well made demo.
---
comment by z5 on 16 March 2012
It's time to upvote this baby to 5/5. Watching the demo makes me happy. The tune alone is worth 5/5 and the design, graphics, execution and idea are great.

Pity Tulou went silent after this demo because it was clear that they had found their style a couple of demos before this one and just got better and better at it.
---
comment by Jazzcat on 14 January 2013
I love the credits, the bubbles, the wobbling ameoba at the end and the overall atmosphere. But the tune is just fantastic! It has so many different parts and sections, gracefully goes from analog jazz to fantasy music and everything fits together. One of my favourite and most original demo soundtracks ever.
---
comment by Angry Retired Bastard on 07 May 2016
This is pretty damn fresh!
---
comment by rloaderro on 10 May 2016
consistent design! love the voxelballfish and logo assemble at the end. And those creditsphotos are top notch!
---
---
Please log in to add a comment!
User Votes: Average: 4.25 points (16 votes)
---
Please log in to vote on this production!