Demo:
RNO Records Release 100
Group:
RNO
Code:
Code additional:
Graphics:
Music:
Objects:
Support:
Category:
Release:
February 2008
Chipset:
Download Amiga:
[file]
Software Make The Dance Foam Oil (4)
4tft (2.88)
Armpit (3.5)
Electroluxus (3.79)
Electronic Soul (3.29)
Fourskin (3.56)
Fruitcake (3.38)
MI 05 (3)
Minus 4 (n/a)
Newschool (2.83)
Pakarat (2.75)
Phoney (2.67)
Quacker (2.88)
Treble (3.38)
Wessyde (3.11)
Hardknee Lotus (3.86)
Pornofunk (3.67)
Electric Ocean (3.6)
We don't understand (3.59)
Boogie Town (4.75)
Metropolice (4.32)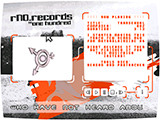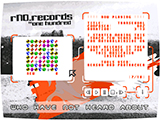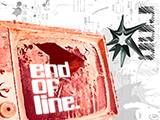 comment by z5 on 28 February 2008
2008 seems to have started rather well for the Amiga demoscene with a couple of good prods before Breakpoint. This is certainly one of them.

Detailed credits are tFt for management, XNI for main graphics and Densho for the game graphics and font. XNI for all 3d objects except the last one by Spiikki. The musicdisk runs on nearly any Amiga flavour out there (OS4, AmigaOne, Morphos,...).

The presentation and the graphics for this musicdisk are spot on. Everything fits and i love the graphic style used. The font by Densho is cool too. The music is not my preferred style. However, i found most of the tunes enjoyable.

4/5 for presentation, 3/5 for music so a 3,5 rounded to 3 :o)

One question though: why doesn't the nick XNI ring a bell? Is he new on Amiga, somebody with a new nick or RNO's new secret weapon for world domination? In any case, i'm curious to see more.
---
comment by wayne on 03 March 2008
Nice release but I hate that "multitask freez" ,)
Some of the tracks are enjoyable, the built ingame suits but has no game over msg damn ;D
Better 3/5 from me. Oh and BTW the hires gfx make my day thx
---
comment by corial on 19 March 2008
Good work, guys!
---
---
Please log in to add a comment!
User Votes: Average: 3.43 points (7 votes)
---
Please log in to vote on this production!