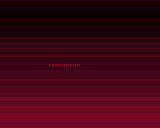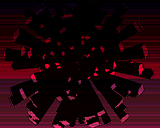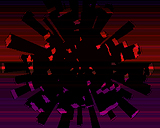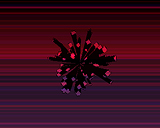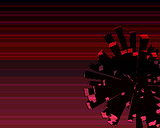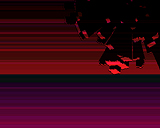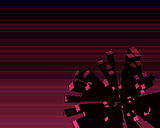 comment by z5 on 02 February 2008
A bit of a scoop this one as the intro isn't officialy released "yet". I got to watch the party version which only runs on Winuae. Stingray is apparently fixing things up but it's taking a "bit" more time than anticipated :o)

As for the intro, it's nice. Looks really great (the object looks a bit "cell-shaded" if that's the correct term). I had hoped for more effects though. The real star of the intro is the music which is fantastic. Which brings me to my second criticism: the music invited for some crazy synchro but the intro, more precisely the object movement, is a bit too "stale". It could have done with more dynamic movement timed to the music.

The idea was great, music was great but the end result needed a bit more work imo. Still, great work and bloody nice to see a new 4k from Loaderror.
---
comment by Frog on 02 February 2008
i like the name ;) waiting to see it !
---
comment by bonkers on 03 February 2008
Can't wait to see/hear this.
---
comment by wayne on 03 March 2008
Hope it's not only 1 movin' object on a screen like on the shots here. Finish/release it! wanna see it soon ;) Np if it will be at BP. Looks promissin' can judge only the music right now. Fingers crossed.
---
comment by rloaderro on 13 March 2008
Don't hold your breath Wayne :) Most of this was coded at the party. Thanks to Bonkers for feeding me small spoons of voxelball at BP.
---
comment by bonkers on 19 March 2008
@loaderror, Hahaha, can't believe that you actually got anything from my drunken sleep deprived tries to explain last year. Looking forward continuing discussing this year.
---
comment by mailman on 31 March 2008
Intro can be downloaded here - ftp://ftp.untergrund.net/users/StingRay/releases/eph_scarab_alice_copper.lha
---
comment by z5 on 31 March 2008
Changed the credits and added a download link.
---
comment by dodge on 10 April 2008
dl soundtrack here:
http://www.moodsplateau.net/share/nectarine_dl/loaderror-aliceCopperOST.mp3
---
comment by malmix on 10 April 2008
Love the music!
---
comment by skan on 18 May 2008
Soundtrack is awesome (as always), colorscheme rulez and so does the name Alice Copper (pure genius!).
Not to mention the subsampled copperbars: simply lovely!

I didn't like the heavy strobo-effect that much, or I would have liked a better one without that crappy half-screen blinking! ;)
Other thing i didn't like: the object has screenborders while the copperlist are overscan. Some garbage on screen when the voxelball starts moving beyond such borders btw (on my setup at least).

A nice alpha of Psylte.lzx after all! ;D
---
---
Please log in to add a comment!
User Votes: Average: 3.71 points (7 votes)
---
Please log in to vote on this production!