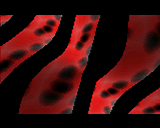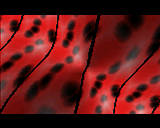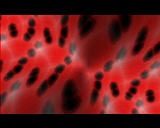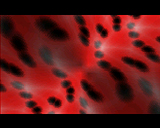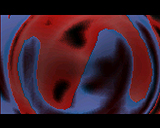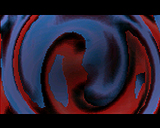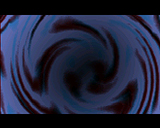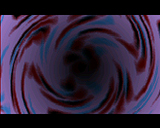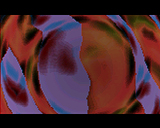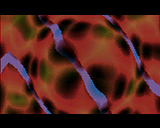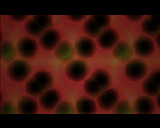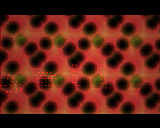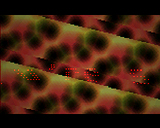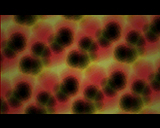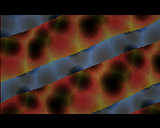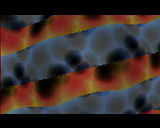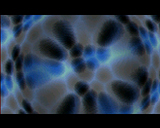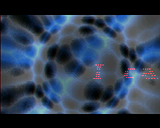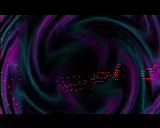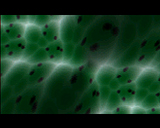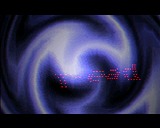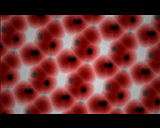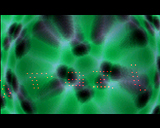 comment by z5 on 25 July 2007
This must be Pezac's best 4k so far. The sound engine is generating some really nice sounds and esau's tune is great. Transitions are nicely executed and so is the cool scroller.

Two minor points though: the colors are definately not my cup of tea (the orange / yellow in screen 12 -> 14 are nice though) and i have the feeling that the intro was a bit stretched too long with the same patterns reappearing with different colors.

However, great 4k!
---
comment by Velocity on 26 July 2007
Well, I wish Nature could get back on the track again and make some HQ intros again, like grid or zeon. Nature has lost it... Music is quite good, but I prefer more technoish stuff.. The music from Grid2 was f.i. much better... This feels like, "lets-use-the-same-routines-which-we-have-stored-on-our-harddrives-since-the-early-beginning.."
---
comment by z5 on 26 July 2007
@velocity: i don't think you can actually compare this to nature's other intros. This is 4k afterall, the older stuff was mostly 64k/40k.
---
comment by Velocity on 26 July 2007
@z5.. Sure .. I dont really care about size, demos and intros should entertain me.. and I must say that few prods these days do.. I wish someone could make a great demo again, like Starstruck, Nexus7 and others.. There are not many demos like that these days..
---
comment by jay on 03 August 2007
A good prod with a good tune and nices visuals ... 4Kb rulez :p
---
comment by xeron on 05 August 2007
very nice
---
comment by corial on 18 November 2014
Totally love this 4k!
---
---
Please log in to add a comment!
User Votes: Average: 3.64 points (14 votes)
---
Please log in to vote on this production!