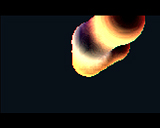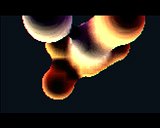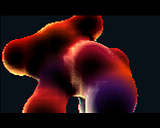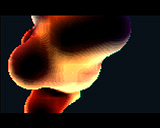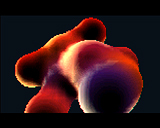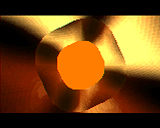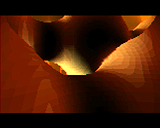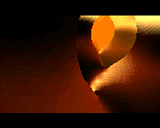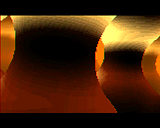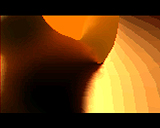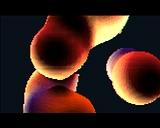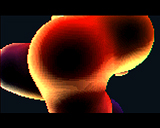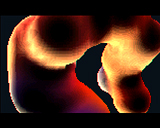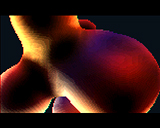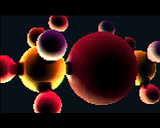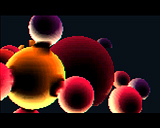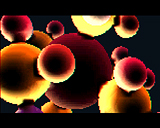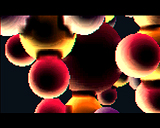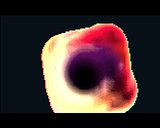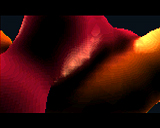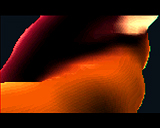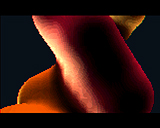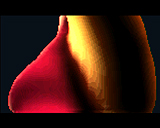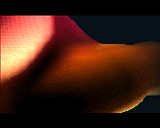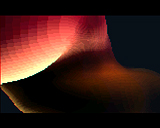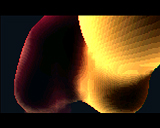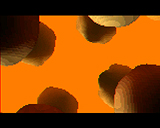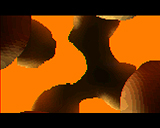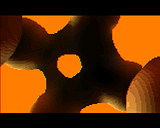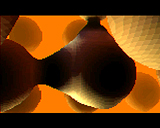 comment by z5 on 25 July 2007
Superb remix of an already great intro. When i was taking screenshots, i had nearly 100. They looked so good that i had a hard time deciding which ones not to use. Great effects (the twister is awesome by the way), consistent color use, great sound... It lacks the design touches which i loved in Loaderror's 4k's but you can't have everything i guess :o)

One thing keeps bugging me though: i wonder if the visuals actually match the sound. It all looks colorful, bright and almost cute while the tune is brutal. I think it might have been even better with a more cute relaxed tune. But then i could be completely wrong aswell... :o)

And now the two big questions:
- when is Loonies going to release their 64k amiga (pushed back twice)
- is Ephidrena ever going to do an amiga prod again
These are questions of the utmost importance :o)

Anyway, great stuff, load and blueberry.
---
comment by rloaderror on 25 July 2007
Hehhe. This is actually me aiming for a cute and cheerful soundtrack! Honest!

Anyways. It was really cool to finish this one. It sort of puts in the two things that mattered most to both of us i think.

Blueberry was a bit annoyed at the speed of the partyversion while I was annoyed at the slightly muddy look.

Blueberry put a fast c2p in there which is woven into the raytracer logic in some mysterious cache optimal, write chip ram in the background while doing other calculations in parallell way. The textures were reduced a bit in size to fit in the cache gaining more speed in the process. I think the end result is really gobsmacking when you think about that this is realtime raytracing of metaballs on Amiga :) (Not the usual "copy Paul Bourkes lookup table" marching cubes approach)

I mostly did new brigther colours and made a new env which makes the objects look more backlit. This also has a tint of yellow instead of just plain white to get that nice looking "out in the sun" feel :). Also there is the new cheerful remix of the original soundtrack which Trace/Xplsv over at Pouet thinks sounds like Finnmark (which is not the most cheerful track ever).

I also wanted a few logos in order to break up the action a bit, but we didn't have time at the party and putting in logos into the interleaved raytracer + c2p furnace isn't as trivial as you might think.
---
comment by winden on 26 July 2007
OMG ;)
---
comment by Velocity on 26 July 2007
Quite good, but I still miss a "wooaaah" feeling.. bring em back..
---
comment by z5 on 26 July 2007
The logo idea sounds cool. Any chance of an after-party enchanced version of the remix of the original version?

Load, so this was an attempt at a cute and cheerful tune then? hmm... okay :o)
---
comment by z5 on 26 July 2007
Before i forget, how should i put the credits then (graphics, code, music and stuff)?
---
comment by rloaderror on 27 July 2007
Credits are fine as they're now I think.

Both of us did a bit of everything. Blueberry did the majority of the code while I did the majority of the music. For graphics I did some design tweaks like tuning the colours, fog and env maps while Blueberry did all the overall shapes of the models together with timing, scripting, motions and similar.
---
comment by movew_ on 23 May 2008
Like the original RD, most impressive.

Nice remix, the amazing 3d code is now presented even better! Code improvements are always appreciated (although certainly not necessary here :). The 5000 byte version is a cool idea, but the best 4k is of course still Rapo Diablo.
---
comment by skan on 11 May 2009
Best 5k ever!!! ;)
---
comment by dalton on 24 March 2010
How is this possible? I'm still amazed.
---
---
Please log in to add a comment!
User Votes: Average: 4.68 points (19 votes)
---
Please log in to vote on this production!