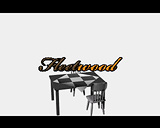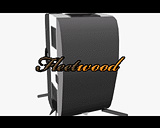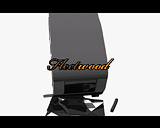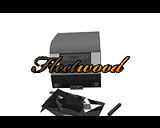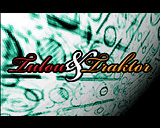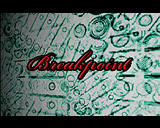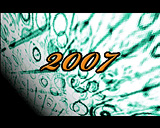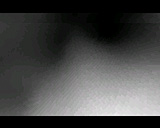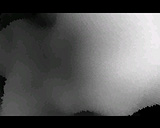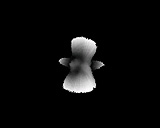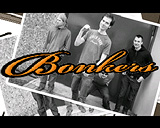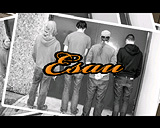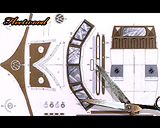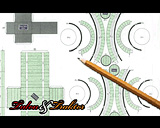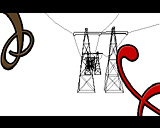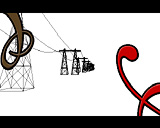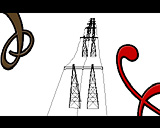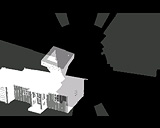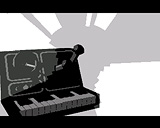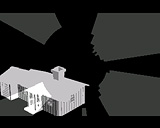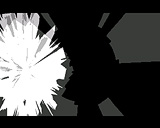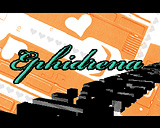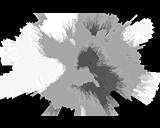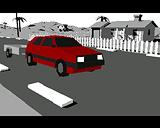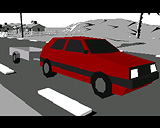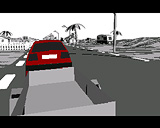 comment by z5 on 11 April 2007
Typical fresh Tulou style once again and a really nice demo. Definately deserved 2nd place. Highlights include the intro, the supercool credits part, the two original looking pictures (screen 13-14), the scene with the electricity cables (nice touch with the red/brown symbols), the scenes with the house and piano. In general, the font worked really well and so did the orange/red/brown colors.

Some minors things i thought when watching: not too sure about the green in screens 5-7. Could have worked better staying with something orange/red/brown? Looks a bit too radically different from everything else in the demo colorwise. And the greyish effect in screens 8-10 and towards the end (screen 23): somehow i found the look of it a bit boring compared to the rest (meaning it could have used a little splash of color aswell or some picture/symbol/whatever). But this is all nitpicking really.

Great work, Tulou!
---
comment by xeron on 11 April 2007
Tulou style!

Love the voxels, love the humour, love the music, love the style.
---
comment by zeppo on 11 April 2007
Hell yeah! Puts a huge smile on your face! Go Tulou!
---
comment by dalton on 12 April 2007
yes yes yes! the music is insane! bonkers is some kind of voxel champion and the 3D engine is looking really smooth. cool animations!
---
comment by corial on 17 April 2007
Really excellent stuff guys!
---
comment by dodge on 23 April 2007
First of all I really enjoyed this one.
Lots of love and style in there.

But I've got some technical problems getting that piece running at home
on my Miggy. It seems Fleetwood is more memory draining than TBL's Starstruck ?? When I try to run it on my usual environment (RTG screen and some fancy background pic etc. about 58MB FastRAM free)
it fails and system tells me "insufficient memory".
OK, tried with all bullshit off (only oxypatcher running).
No more memory ranting but after quite some calculation a GURU
#8000 000A appears.
Just for comparism: Tour De Scene (uncracked ;) runs flawlessly.
What's wrong?
---
comment by rloaderror on 30 April 2007
pretty fresh stuff from "the new tulou!". I've always been weak for voxel balls. :) Still waiting for the definite killerdemo though
---
comment by bonkers on 31 May 2007
@dodge, Fleetwood is very very memory hungry, mainly because we were very very thight on time (finished 6h after deadline, and we didn't sleep during the whole party) at BP, so there is tons of graphics in the executable that is actually never shown (the animation in the beginning is about 3 times longer, there are 10-15 textures and heightmaps for the voxels, and if I remember correctly there is a 1024x1024 texture for the raycast part ...) that we didn't have time to remove (me and Todi having 128mb we tend to forget about memory usage). I tried it with 64mb though and it seemed to work so I find it a bit strange, what set-up do you have.

We should really make a final version, but it's more fun making new demos and there are so so many unfinished parts in this demo so if we release a final we would like to do a lot more than just solve the memory issues =)
---
comment by dodge on 05 June 2007
I've got a 1260/50 Mhz + 64 MB Fast, OS 3.9 - dunno about BoingBags or so- running a Mediator ZIV, therefore Picasso 96 video drivers.
I will give it a try without Startup just running setpatch, although that
means no music via the home-amp :´(

Well, I noticed that almost all of us went through HELL this year getting
the stuff finished in time :)
---
comment by corial on 02 January 2009
I really like the graphics in this one.
---
---
Please log in to add a comment!
User Votes: Average: 3.8 points (15 votes)
---
Please log in to vote on this production!