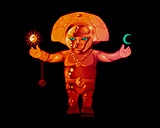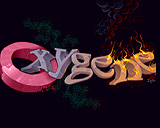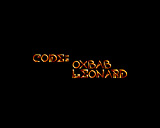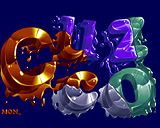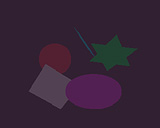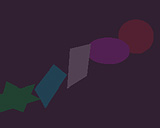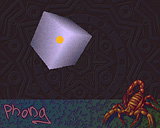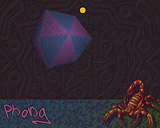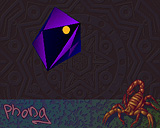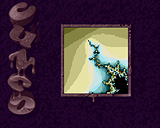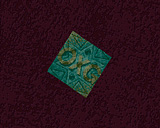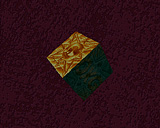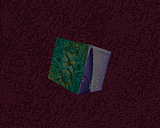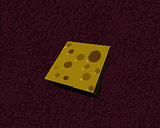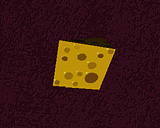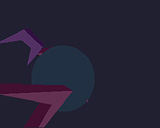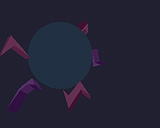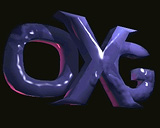 comment by Frog on 25 October 2006
Nice job from Oxygene, old ST sceners are good ;)
One of the first (?) 1 pixel 3D mapping.
---
comment by corial on 25 October 2006
@Frog: In 1991 the first 1 pixel texturemapper appeared, and more mappers must have occured in between the release of this amazing one...

http://pouet.net/prod.php?which=5849

...and then Cusco in 1994
---
comment by Toffeeman on 26 October 2006
This was the first demo I saw doing 1*1 pixel 3d and it was fast to ! I was always really impressed with the speed Oxbab could get out of a stock A1200 in his 3d routines.

@Corial your link is certainly interesting. That intro was before my time but reading the comments on there check this link as well
http://www.pouet.net/prod.php?which=14569

So does this demo use chunky to planar or some other technique to get this speed on a stock A1200 ? The texture mapped cube look to be running almost in 1 frame without fast ram! The shading routine was also really impressive and fast and I liked the way the music fitted in with this demo to. Although the whole thing was fairly short the quality was really high :0) A lot of people seemed to think this was a non AGA demo but it clearly wasn't.

PS z5 I noticed you don't like your copper chunky zoom rotators much ;0) Not every one was Mr Pet though !
---
comment by corial on 26 October 2006
@Toffeeman: oh yeah, Blitter Disaster was a great demo and so was Voyage/Razor1911 and Blittermiracle/Brainstorm (also "early" mappers). However, I still think that the cube in Cube-o-matic looked so much nicer.
---
comment by Frog on 26 October 2006
Thanks for the useful info. Blitter Disaster is really nice !
---
comment by Krishna on 30 October 2006
Very nice demo, the 3D mapper does not use c2p, the mapper works for quad and writes 4 bitplanes. The 3D also use the blitter, one bitplane is used for each face so you have 6*16 colors. It never runs in the vbl on a standard amiga :)

Oxbab is a good coder but the code used for this prod is not the best code for an amiga 1200 without fast, I've seen a better mapper done by genst/Saturn, an other ex-atari coder... but the code was never seen in any prod
---
comment by rloaderror on 10 December 2006
nice one. I like the graphics and general feel of it.
---
---
Please log in to add a comment!
User Votes: Average: 3.71 points (14 votes)
---
Please log in to vote on this production!