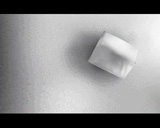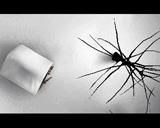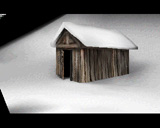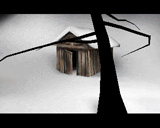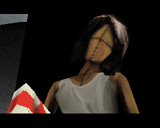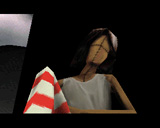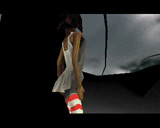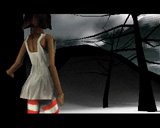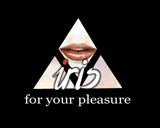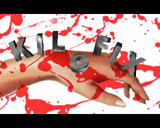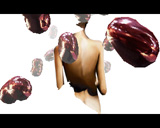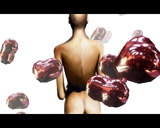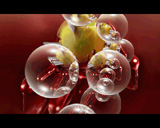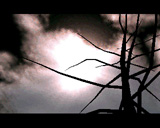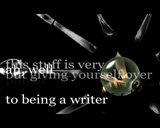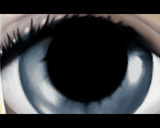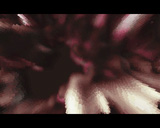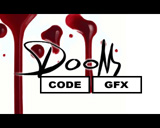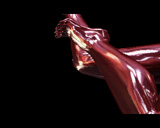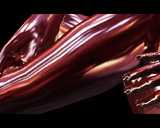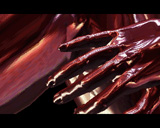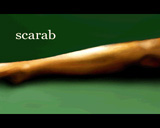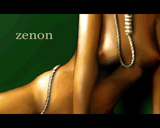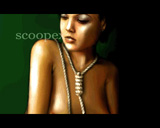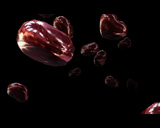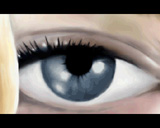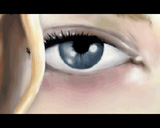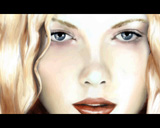 comment by noname on 20 April 2006
Nice and engaging demo. Dr. Doom should start making music and do the next demo completely on his own. :)
---
comment by mailman on 20 April 2006
Well-deserved first place. Everything has been pretty good soldered together. The effects are not something that crush you but excellent design and music let you enjoy that production from the very first moment. Great is the 3D scene at the beginning. The speed on 040 is really impressive.
---
comment by wayne on 20 April 2006
Typical DrDoom style. I love it and yes it deserved 1st place in the compo ;o)
Lookin' for more in future...
---
comment by xeron on 20 April 2006
\o/
---
comment by z5 on 21 April 2006
Well, sadly it doesn't run on my system. Same problem as Heartcore... just freezes when the IRIS logo is about to fly into the scene. The music continues playing. I don't seem to be the only one having this problem either. A pity really...

On to the demo itself. I think i don't need to tell you that Dr.Doom is talented in both graphics and code, something that you rarely see. This style of demos is also really my kind of style: fast, with a lot of energy, silky smooth and with good-looking wipes. Also, Nutman and Tricktrax always seem to come up with a great soundtrack aswell.

Two points though: this demo doesn't seem to have any new effects (at least not visible to me). That's ok though but in that case i would loved to have seen them in a different setting. Dr.Doom should really get over his obsession with naked young girls and / or blood :) I would loved to have seen a bit different setting this time around.

Still, a fantastic demo and great to see Dr.Doom back in action. Somehow, i have the feeling when seeing his demos, that the effects are really optmised for speed because it all gives such a smooth impression.

And IRIS, how about freeing Ransom from boring Eurochart slave work so he can get back to coding some 68k demos. IRIS for world domination :)
---
comment by rloaderro on 23 April 2006
I must say I enjoyed some of the cool tecnical feats in this demo. Using animation in an amiga demo is kind of bold and if I recall correctly these animations were better than the ones loonies put together for their previous demo. Bones are nice I guess. The girl character here is pretty cool and freaky, Nice way to avoid the inevitable "I look like the girl in tekken 3" by just stitching the face together.. anims were decent.

The part with the highly detailed naked woman was pretty cool as it is really fast and shows off some nice oct-tree culling technique as doom told me about. the envmap kind of fails in this part though. feels a bit like strawberry liqueoreooereooor in this part. The env worked better as blood :)

naked women, spoons and blood are always nice.. dig the reflective sphere effect and I will always have a weak spot for some nicely crafted birds eye voxel :) Better than heartcore I think. We should have more votes between 4 and 5.
---
comment by rloaderro on 23 April 2006
the four is because the music doesn't capture the blood and eeriee goth mood of the stitch girl etc. great pics. needs some more nerve to get to me.
---
comment by heetach on 23 April 2006
nice job, but as opposed to loaderror, the blood/nude chicks/bad walkcycle/techno music combo just doesn't do the trick for me.
---
comment by heetach on 23 April 2006
I'd say "good, worth checking out" should be appropriate for this one.
---
comment by mailman on 23 April 2006
Does anyone know where this Nutman's module can be obtained from?
---
comment by z5 on 23 April 2006
@mailman:
The module is available on Nutman's homepage (http://www.nutman.dk/)
---
comment by mailman on 24 April 2006
Thanks z5! ;-)
---
comment by mailman on 25 April 2006
I rewatched the demo and I noticed one unbelievable thing which had never caught my attention before. That, red girl model (just before the credits). This is awesome!

BTW: There is a video of that production available - http://www.4players.de/4sceners.php/download_info/-/videos/827.html
---
comment by skan on 26 April 2006
Mhmhm....which one is better, Heartcore or Kilofix? mhmh....
Still I can't decide, they're both so damn good...
Ok, Kilofix has plenty of technical improvements, but Heartcore has a class of its own... Ok, let's go for an ex-aequo! :D

Hey Doom, i hate you: you're great as graphician, and greater as coder... grrrr.... ;)
---
comment by StingRay on 27 April 2006
Doom powah \o/ Gore is always nice :D
---
---
Please log in to add a comment!
User Votes: Average: 4.49 points (37 votes)
---
Please log in to vote on this production!