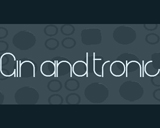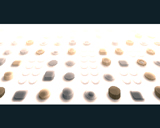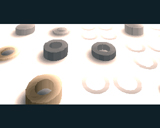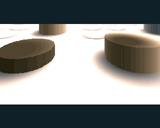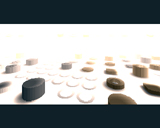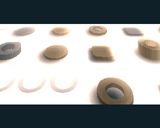 comment by z5 on 22 January 2006
Detailed credits and background info provided by Loaderror:

This is the final of the prod that won the Kindergarden intro compo this year. It participated in the compo at The Ultimate Meeting aswell where it came second in Low end intro (it was stated on the big screen that it had been shown before at Kindergarden, but they showed it anyway as the compo had so few entries). Credits are as follows

Loaderror/eph : code, music, visual stuff
Nerve/eph : size optimizing
Stingray/scarab : lots of size optimizing, fixing the 6 year old sound bug of death, c2p,cruncher and fixed some other bugs of mine :)

Also Skjeggspir/contraz sat patiently with me in the long hours at Kindergarden helping with size optimizing.

Zixaq/eph came up with the great romantic chord progression after hearing some initial attempts by me and explained lots of music stuff to me as usual. :) Also, the song was too slow originally so Frequent convinced me to up the tempo a bit. :)
---
comment by skan on 23 January 2006
Stylish, lovely. Short, slow.
---
comment by xeron on 23 January 2006
The thing that stops this from being awesome is the incredible slowness. Otherwise, the effects are great, the music is awesome, and the font is really good. It just needs to be faster on real hardware.
---
comment by z5 on 07 February 2006
Hmm... where should i start. First of all, i haven't seen this on a real Amiga yet (my diskdrive doesn't work anymore so i'm gathering stuff to write a cd instead) so i can't comment on the speed. It's really smooth in Winuae though.

At first sight, i thought it were chocolates ("pralines") until i released that it were actually holes in the middle (instead of coffee beans, nuts or anything else which are sometimes put on pralines).

The intro looks really good and the tune is fantastic. Nothing to fault there. On top of that, it looks completely different from previous Eph 4k, Finnmark.

All in all, a super quality release again from Eph. However, it lacks a bit of movement, dynamics, energy for my personal taste. It's a bit too static. So i will probably enjoy this more when i'm old and peaceful and relaxed and stuff like that :). For that reason, i didn't enjoy it that much as Finnmark or most of the other Eph 4k's.
---
comment by corial on 19 March 2007
Really great soundtrack, would love to see the intro but it does not work in my emulator :(
---
comment by rloaderror on 19 March 2007
It works for me in Winuae. It steals all the chipram for the music though so maybe it will work if you switch to 4Mb Chip in UAE. I think this was partly coded in WinUAE.
---
comment by corial on 19 March 2007
Ahh, finally I got to see the intro - it's really damn nice. I've actually listened a lot to the intromusic on your website Loaderror, nicely done.
---
---
Please log in to add a comment!
User Votes: Average: 4.08 points (12 votes)
---
Please log in to vote on this production!