Demo:
Sci-fi
Group:
Spaceballs
Code:
Music:
Category:
Release:
-
Chipset:
Download Amiga:
[file]
Raw (4.75)
9 fingers (4.48)
Badass 5000 (3.36)
Choke (3.64)
Copperophilia (3)
Dark Helmets (4.22)
Dataskull (4)
Eurochart 40 Intro (3.33)
Fusion is no good for me (3.5)
Goon Royale (5)
Hideous Mutant Freak (4.33)
Hog (3.97)
Korreks (4)
Makt (4.25)
Mobile Destination Unknown (3.45)
Nightlight (5)
Norwegian Kindness (4.12)
Party Elkstravaganza (n/a)
Popjunkie (4)
Powergod (3.5)
Psycho Killer (3.9)
Solskogen Invitation 2001 (3.25)
Spasmania (3.11)
State of the art (4.7)
Straff (3.9)
Supah hero (3.64)
Supermonster (3.37)
Total Dominance (4)
Vold (3.57)
You are Lucy (4.2)
FistPig (4.4)
King Of Fuck (2.89)
Sotakyrpa (4.11)
Timur Lenk (4.45)
We don't understand (3.59)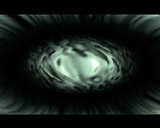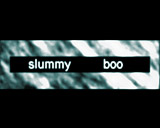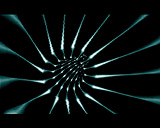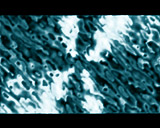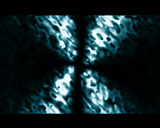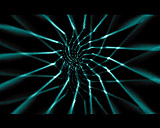 comment by rloaderror on 23 April 2005
nice spaceballs prod. 1st screenshot effect is cool and fits really nicely.. also enjoyed the black flickering.. The tune seems to rip all its samples from Dune's Zzzblah tune from the Pager 11 intro by fudge pc. Not a bad tune though even if I prefer the original. I don't like the zoomblur that much. Overbrights too much and mostly makes a mess. ..
---
comment by z5 on 27 May 2005
One of the best Spaceballs intros by Slummy. However, like quite a few other productions from Slummy, the sound (replayer) seems really weird and fucked up most of the time. Either that or the music is weird or i'm old-fashioned. It's as if it's all garbled and mixed or something like that. Hard to describe. A pity because i really like the look of this one.

Does anyone know when this was released (year + month)?
---
comment by kempy on 30 May 2005
Deja-Vu II (July 1999). Ranked 1st in 40k intro compo.
---
comment by pintcat on 26 July 2008
Always loved this little (much too short) intro. Audio & visual fits perfectly together. In fact, the tune is one of my favorites! The only bad thing is - as mentioned before - that the sound messes up at the beginning (or in worst case the whole time) very often.
---
comment by z5 on 09 January 2010
Looking back at it now, this intro had tons of potential. I love the pixellating effect on the font and all the effects are great. There are some neat little synchro effects. Could have done with some (minimal) design though. But yes, great intro.
---
---
Please log in to add a comment!
User Votes: Average: 3.36 points (11 votes)
---
Please log in to vote on this production!