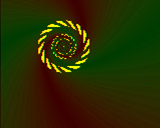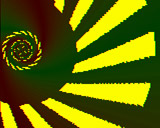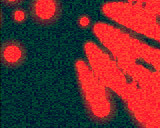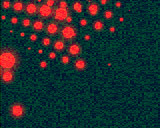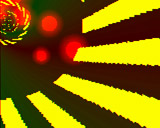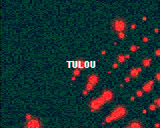 comment by z5 on 31 March 2005
Can somebody supply me the credits of this 4k? About the 4k, i hesitated including this (same with Evil) here on A.D.A but i do feel it's quite a good "first serious try" at a 4k.

Did like the cute tune a lot and the effects with the red "balls" looked nice. The "noise" effect in the background was well done too (got inspiration from Hacks for Tracks?). The yellow on the tunnel was a bit questionable though :) Also, this intro doesn't run that smooth on my 68060. Sometimes the tune starts with some noise and at the end, the tune sometimes ends with noise too. And for some reason, the Tulou text doesn't look as good as in Winuae.

In the end, great to see another group doing 4k's and hope to see more in the future. My vote would be a 2,5/5.
---
comment by bonkers on 31 March 2005
z5: the credits are as follows, code: Todi music: Esau/Traktor
---
comment by scicco on 04 April 2005
this intro still needs improvements but you guys get better and better. i really hope that tulou will keep on coding 4k, i think you guys have the capabilities to let your intros rock!
---
comment by corial on 26 January 2007
Not bad at all! Sure, things can always be improved, but I like this 4k.
---
---
Please log in to add a comment!
User Votes: Average: 2.31 points (13 votes)
---
Please log in to vote on this production!