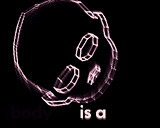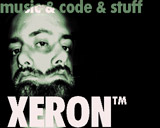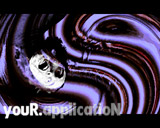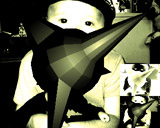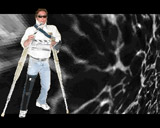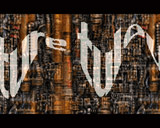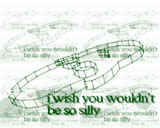 comment by Ghandy on 31 March 2005
Funny as always!!
---
comment by xeron on 01 April 2005
Oh wow. Something I worked on finally arrives on ADA. I'm so proud. Maybe i'll make something serious for next year ;-)
---
comment by xeron on 01 April 2005
Oh yes... since some people told me they liked the music, I put the full module online here:

http://www.petergordon.org.uk/files/in_my_brain.lha
---
comment by z5 on 04 April 2005
Ok, starting with the downsides: never liked using photographs in demos, especially when they are pasted on top of the demo (contrary to being integrated into the demo). Looked ok in screenshot 3 and 5, but not in 4 and 6. In any case, that is a personal opinion (always hated those zoom effects with greyscale chick photos).

Still, a really enjoyable demo. The tune is rather kick-ass (i love those energetic fast tunes that give the demo a good kick in the backside and push it forward). Didn't know you were into music aswell Xeron? The effects are enjoyable aswell. The voxel mountain is great (probably the one that was used in IRIS Light 2?). And i found the last scene great (screenshot 8).

One thing keeps me bugging: what if... they spend 4 days, a week or more on it instead of two days? Could have been quite a killer with a bit more work/design. But definately good for a two-day quick demo.

Xeron, i really do hope that you will make a serious demo next year. And i hope that Dr.Doom will have found his enthousiasm again and kick ass next year aswell.
---
comment by StingRay on 22 December 2005
I totally like this one, very fresh!
---
comment by mailman on 06 May 2007
Similiar to z5, I hate photos in the demos. They look horrible and at the very beginning I give the demo -1 while rating. I couldn't figure out why people enjoy that tune. I don't.

Maybe some pros now. Excellent greetings part and the effect which can be seen at screenshot 8.
---
---
Please log in to add a comment!
User Votes: Average: 3 points (10 votes)
---
Please log in to vote on this production!