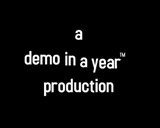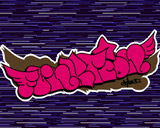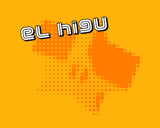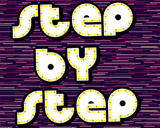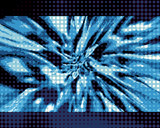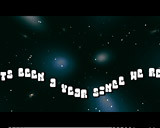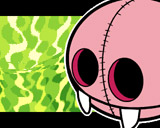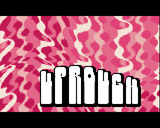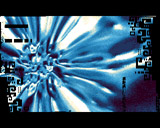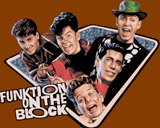 comment by z5 on 30 March 2005
It seems that Funktion productions don't like my 68060 that much as i have great difficulty running this on my (fairly standard) Amiga. The same happened with No Bonus last year. Sometimes, it runs but i only see the backgrounds and hear the music, sometimes it runs quite well but some glitches here and there. Also, it seems wise to do a reset after running this.

Other than that, a really nice demo. Very fresh again and i detect Shape's talent in the effects. Some of them are fab. Great picture aswell by Tempest. Didn't really like the music, or at least the singing in the music.

A little question: in screenshot 6, there is a white line at the bottom and i was wondering if it should be there? It shows both in Winuae and on my Amiga so i just let it be for now. Let me know if it shouldn be there.

Yep, Funktion is a great addition to the Amiga scene. Fresh and funky. Hope to see more and hopefully they will change to a "two demos in a year" release shedule.

As a last question, who is El Higu? Never heard of him before No Bonus last year...
---
comment by z5 on 30 March 2005
Oh, and the scroller is quite jerky (and difficult to read because of that) on my Amiga. What about others? Do you experience problems running this demo?
---
comment by wayne on 30 March 2005
Yes I have the same problem with demos from funktion on my 060. Shame :o(
It needs a fix please! ;o()
---
comment by xeron on 01 April 2005
When their coding ability catches up with their design ability, Funktion will be amazing :-)

Really great that they came onto the Amiga scene last year, and showing improvement. Their previous demo was released after only 10 days of Amiga programming(!).
---
comment by wayne on 01 April 2005
cpu nodatacache ...
...now it works fine ;o)
But don't run oxypatcher...
...I tested it 10 times and works great on my 060.

@Z5:
the line on screenshot6 seems like a bug.
But it will be cool to see e.g. a copper .mod equalizer here;o))
---
comment by un0 on 05 April 2005
High quality release by the inventors of one-demo-a-year productions (naaa, they are not!). I like that chiptune-vs.-nkotb (woow) style! With some glitches/some unstable code though.
Next time I`d like to see the chiptune-vs.-milli-vanilli style, please!
---
comment by z5 on 06 April 2005
Apparently a fixed/final version of this demo and No Bonus will be released next week so fingers crossed that it will work on 68060 aswell :)
---
comment by bonkers on 09 April 2005
Great demo again from funktion, it shows that they had more time to spend on this one then thay had on No Bonus. Was great on the bigscreen with everyone singing along to the cheesy track.
---
comment by dirtie on 18 April 2005
nice demo. i just saw it one time at the bigscreen - it rocked there. its good to hear that funktion will release a fixed version. until its fixed ill try the "nodatache". funktion: thumbs up !!!
---
comment by wayne on 20 May 2005
Still no final ;o((
still 3/5
---
comment by KAM_ on 11 September 2005
Funny and cute. ;)
---
comment by mailman on 28 November 2005
Well, music is a real crap. But the rest is pretty nice. I especially like the effect of the space which can be seen on screenshot 6. Keep working guys and in the next year maybe you will reach higher position in compo. For those who can't stand the music and want to exit the demo in the beginning - don't do this! Wait utill the end. I assure you will not regret it.
---
---
Please log in to add a comment!
User Votes: Average: 3.33 points (21 votes)
---
Please log in to vote on this production!