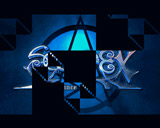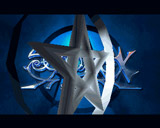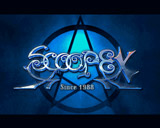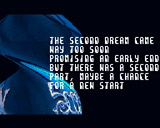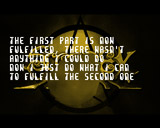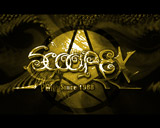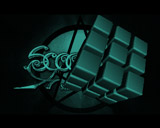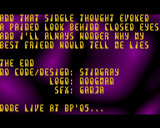 comment by wayne on 27 March 2005
It looks good but using the music from ganja wasn't great idea. The track is cool but was formerly used in another prod from whelpz ;o(
---
comment by scicco on 04 April 2005
sting did now knew about that reused music. he said that this tune was coming around the SCX-mailinglist and there were no words about a previous release. anyway he also knows that this intro is not high quality code. but then again it was done to save the compo.
---
comment by z5 on 06 April 2005
I would have given this 2,5/5 but i rounded it to 3/5. The picture / logo is great, the music has been used before (i already tought it strange to see Ganja in the credits as he hasn't been active in the scene for years now).

There is still something i don't understand. Why code quite nice looking effects and spoil them by overlaying heaps of text on top of it? Some of the effects are completely lost behind the text. It would have been better if the text was scrolled line by line on the screen or something.

An ok intro, but didn't deserve to win imo.
---
comment by mailman on 10 April 2005
I was considering between 2/5 and 3/5. The production is better than the prequel but it ends in a very strange way. The effects are nice (especially the rubic box) but what for is so much text around? I gave it 3/5 as a big trust credit for StingRay. I have a strange feeling that this guy will soon surprise us by something in the rank of old, classic Scoopex productions.
---
comment by skan on 29 June 2005
Go StingRay, keep on rockin'! ;)
---
comment by britelite on 01 July 2005
It's ok for a partyprod, even if the rush really shines through. I think it deserved to win :)
---
---
Please log in to add a comment!
User Votes: Average: 2.67 points (15 votes)
---
Please log in to vote on this production!