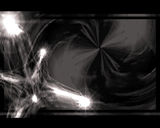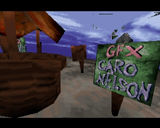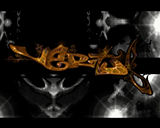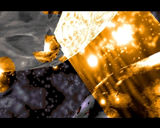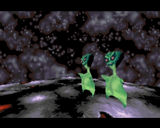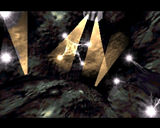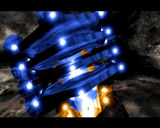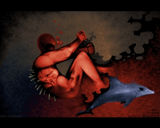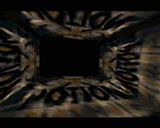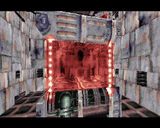 comment by baderman on 21 February 2005
I gave 5, because that one has preety advanced 3d engine, and , it has quite unusual design. Nice... very nice ;]
---
comment by skan on 28 February 2005
boring, ugly, screenshot 1 shows only decent effect.
---
comment by z5 on 02 March 2005
Potion and demos... a strange story. I actually enjoyed their 64k intros far more than the demos they made. It's as if Mavey and his team didn't really know what to do with all the diskspace. It's as if Mavey didn't enjoy making demos or didn't find it challenging enough.

It is by no means a bad demo but a bit boring (mind you, very few 3D demos aren't boring). I did like the beginning, the pciture by Caro was kind of cool, the logo by Caro was great, the music is definately enjoyable and some scenes were well done. I didn't enjoy the last scenes. The different camera angles were rather interesting aswell.

This reminds me: i think they released another demo at Mekka Symposium. Should find this one again.

Potion and demos... it will remain a mystery.
---
comment by rloaderror on 06 March 2005
seems like they put a lot of work into this, but those "and flares" arent fooling anyone :) I like the aliens walking on the planet surface, but not much of the other stuff.. Nice logo by Caro. I'd love to see that logo style return to the amiga scene. Arial font logos sucks..
---
comment by z5 on 08 March 2005
Thinking about it some more, i believe that Mavey really was the design genius within Potion. With his intros, he had the freedom to do whatever he wanted. Maybe in demos, he left the design to others (the graphicians) hence they didn't look so good. Looking at his intros, he really did a tremendous effort in design (Gift and Planet Potion for example are extremely stunning because of that).
---
comment by rloaderror on 09 March 2005
I thought it was mainly Skip who did the design in Potion. But maybe both did their share of design :)
---
comment by skipp604 on 31 December 2005
@z5, rloaderror: To be honest, Mayey in fact did SOME design in all of the productions, but he rather was THE brain, a mathematic mind. Design was partly done by me and others, but I think I can give myself a credit for most of the ideas in the intros.
---
comment by jack-3d on 25 April 2012
I like the 3D and nice engine ;o)
---
---
Please log in to add a comment!
User Votes: Average: 4.35 points (20 votes)
---
Please log in to vote on this production!