Demo:
Tribute
Group:
Scarab
3D:
Code:
Graphics:
Music:
Category:
Release:
April 2002
Party:
Amiga Demo compo
ranking 2nd
Chipset:
Minimum Required:
68020+
FPU
6Mb Fast Mem
Download Amiga:
[file]
Alice Copper (3.71)
Gin And Tronic (4.08)
Boom (3.18)
Chineasthetik (3.23)
Fact (3)
Lvis (4.1)
My definition in blue (2.88)
Nano (3.87)
Swex (3.92)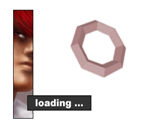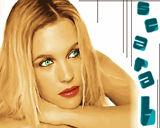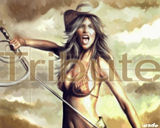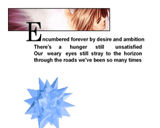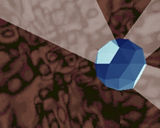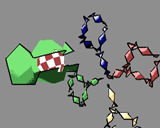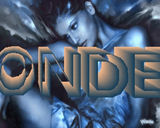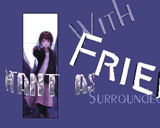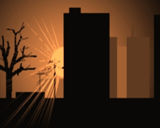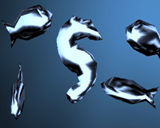 comment by z5 on 03 March 2005
The credits are damn hard to figure out because they are passing by too fast. In the end, i got them from Scicco (thanks ;)) but i'm wondering if i shouldn't add Puryx for the music (i think i saw his name popping up in the credits)?

About the demo: a very mixed bag. Some nice parts, some not so nice. The western scene at the beginning is rather horrible. The TV/scene idea is great and well executed (did you recode the effects? what about the whale from TBL, how did you do that?). The scene with the sweets is rahter nice because of the cell-shaded look. The fish thingies transforming in the scarab logo is rather nice too. Some of the maga-ish clipart is cool (scanned or painted?) and the whipes in the beginning (the "loading" part) are well done. Full screen cowboy picture by Wade is fantastic aswell. And i dig the music (quite cheesy but enjoyable).

The fonts used aren't that great though. And it definately lacks coherence. I have the impression that too much people worked on this one, the result being a mixed bag.

Never understood why this ranked 2nd in the democompetition. For example, this demo has 220 votes more than Mind Matter Electricity from Reason, which is a better demo imo. It even manages to leave the fantastic demos from Madwizards (Heavy traffic and New Dawn Fades) behind (but i guess this is more a vote against PPC). In the end, i think the demo rated so high because of the message in the demo (forever for the scene, friendship ...) and not because of the quality of the demo.

That said, i enjoy rewatching it from time to time. Not bad but nothing really standing out.
---
comment by rloaderror on 06 March 2005
legendary cowboy scene!!!! :D anyways.. Some nice graphics here. The cowboy lady by wade was really great. I also like the parts that involve the manga graphics..

The scenes are definetly recoded :) The Adam Malysz sequence has ugly lowpoly envmapped vector balls instead of the scaled lut-table sprites in the original ( very round in comparison to the ones here ) . nag nag .. :)
---
---
Please log in to add a comment!
User Votes: Average: 2.92 points (12 votes)
---
Please log in to vote on this production!