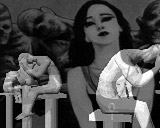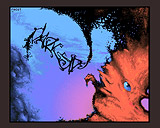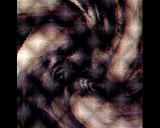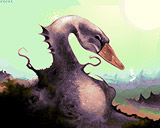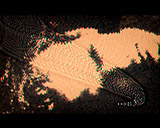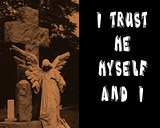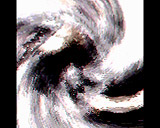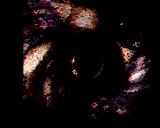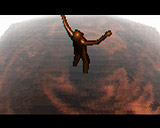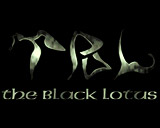 comment by z5 on 09 October 2004
Darkside, Rain, Panacea and Senseless... i see a pattern emerging here. Who is the depressed negativist in The Black Lotus? Or is it just a gimmick?

Anyway, about the demo: not as spectacular code and effect-wise, especially compared to other TBL demos from that time. But what it lacks in spectacular code, it more than makes up in atmosphere. Love the music by Lizard (who also did a fantastic tune for TBL's other dark demo Panacea) which is original for a demo. Some nice graphics in there, especially the ones by Facet (the swan picture rules!) and there are some neat effects. The tunnel with the face passing by in the little "hole" (screen 9) of the tunnel is well done.

A very enjoyable and atmospheric demo with a difference compared to other demos.
---
comment by skan on 11 October 2004
"Who is the depressed negativist in The Black Lotus?"

mhmhmh....Rubblo?!?!? ;)

Anyway I love this demo indeed. You're right, z5: the atmosphere is everything here...
I remember I ripped tha samples back in '96 and use them here and there... eheh, me lamer... :)
Cool gfx too.
btw, Panacea is called "Darkside 2"...
---
comment by rloaderror on 11 October 2004
I guess Rubberduck is the main driving force behind the death and destruction in these demos :) The 1st scene with the men in despair is a bit cool.. Some kind of trick I guess.. There are many of them, but it still moves. The Swan picture must be the highlight of this demo for me though.. Awesome style.
---
comment by bonkers on 15 October 2004
Nice demo indeed. Came at the right time for TBL breaking their "TBL-colour" series of demos. Even so I've always found the pace of this demo slighlty uneven, but I guess thats mainly because you tend to compare it with the other TBL demos of that time.
---
comment by cybernoid on 11 April 2007
z5 is right! someone in TBL need Prozac!
---
comment by skipp604 on 13 August 2009
I remember seeing this for the first time long time ago on my Miggy, and then, relaunching it and watching again and again... I don't know what is it about this demo, but I like it a lot.

I like the dark side of the demoscene =) As in not 'all-happy-dance-in-the-sky' type demos :)
---
---
Please log in to add a comment!
User Votes: Average: 3.63 points (19 votes)
---
Please log in to vote on this production!