Demo:
Vectormania
Group:
Phenomena
Code:
Graphics:
Music:
Category:
Release:
November 1990
Party:
Amiga Halloween Conference 1990
Amiga Demo compo
ranking 1st
Chipset:
Download Amiga:
[file]
Crystal Symphonies 2 (4.45)
Enigma (4.57)
Joyride (3.94)
Music Dream 2 (3.82)
Crystal Symphonies (4.2)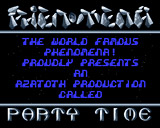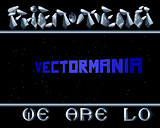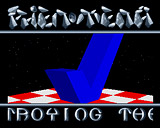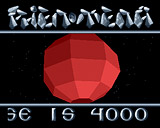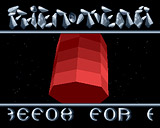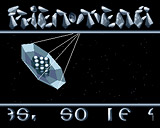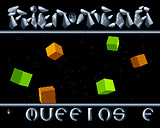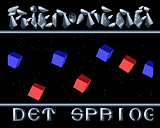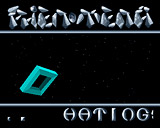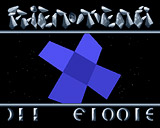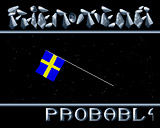 comment by prm on 29 September 2004
azatoth's first. superb stuff!
---
comment by zerox/gods on 13 October 2004
There were other far better and more groundbreaking demos in 1990, some good ones are Mental Hangover by Scoopex, , Phantasmogovia by Anarchy, The hunt for the 7th October by Cryptoburners, In My Room also by Phenomena (but coded by Celebrandil), Budbrain Megademo II, Cebit 90 by RSI, Mega Demo 8 by Kefrens, Mega Demo by Crionics, Mega Demo II by Cryptoburners, Vectors for all by Vertigo, Journey by The Link, Freddie is back by Paradox, Iraq-demo by Animators, Trip to mars by Tom Soft, Vertical Insanity by Razor, Materialized by Cryptoburners and more.
---
comment by zerox/gods on 13 October 2004
I just forgot to add that Azatoth made some more stunning demos in 1991... one of them being one of my all-time favourite demos.
---
comment by prm on 08 March 2005
now. where do i begin?

first of all. azatoth did not make "some more stunning demos in 1991". his second, and last, demo was enigma.

secondly. my room (not "in") was released for fairlight, not pha.

thirdly. freddy is back was released in 1991.

finaly. budbrain megademo ii? compared to this one? get a grip...


but. yes, 1990 was a great demo year and serveral of the prods mentioned above are as good or better than this one. you might also want to include animotion/pha, coma/rbs, madness/anarchy, dragons megademo 1, maximum overdrive/tsb, copper master/angels, total triple trouble/rbs, third dimension/crb, dee grove/sanity, etc etc.
---
comment by mailman on 20 May 2007
In those times such productions rocked! Great tune, great ultra fast vector effects.
---
---
Please log in to add a comment!
User Votes: Average: 3.58 points (12 votes)
---
Please log in to vote on this production!