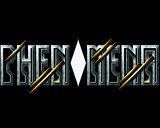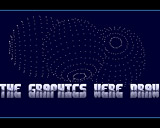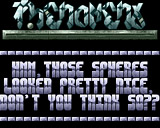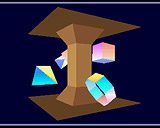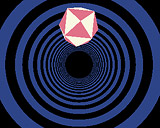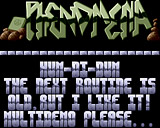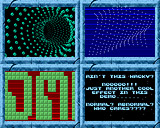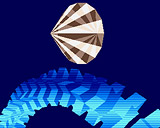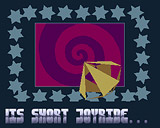 comment by prm on 29 September 2004
wonderful production! and very underrated imo. at least 4/5...
---
comment by z5 on 08 October 2004
I only discovered this production a few weeks ago. Must say that i'm glad i did because it really is a very enjoyable little demo. Polished and stylish, with some good looking effects, cool logos and great music. Discovering a demo 13 years after release and enjoying it as much as i would probably have done 13 years ago, is something of a rarity. A bit short, but everything that's in there is nice. Recommended!
---
comment by Vanquish on 08 October 2004
I haven't seen this demo in a looong time and I really can't remember it from looking at the screenshots either. The only thing I do remember is the music, and what I mod it was. Back in those days, to have a mod that sounded like this was simply amazing - it was like real music. A real laid back classic.
---
comment by mailman on 19 June 2005
Pretty, pretty nice production!
---
comment by Frog on 12 August 2006
this demo was for a long time one of my favorite, i don't know why, perhaps the wonderful Calypso tune ? The 2 scene in 3D which used copper rainbow are simply some piece of art.
Great logo and font and overall design. This demo own something special i don't know why, perhaps the special atmosphere created by the music ? I think with a typical Nuke music as from Digital Innovation (which is excellent) it shouldn't have been the same demo.
Even if the multi screen effect which imo doesn't fit the demo, just for the memory it bring me i give it 5/5.
Watched it and listen to the music, remember all this was done in 1991 !
---
---
Please log in to add a comment!
User Votes: Average: 3.94 points (16 votes)
---
Please log in to vote on this production!