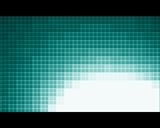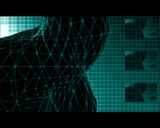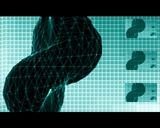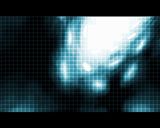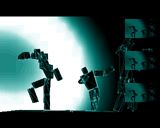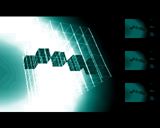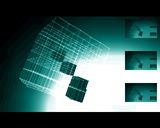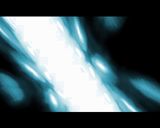 comment by scicco on 14 October 2003
nice design but a bit too monotone i think.
---
comment by skan on 16 October 2003
Love this one. Cool music, the design is accurate, maybe just a little boring (just a little...) but the chromatic appeal looks great (love that black/cyan dualism ever since, gives a cool "neon" effect!) and the fx are nice. Good one, thumbs up and keep on rockin'...
---
comment by skan on 16 October 2003
Oh, I forgot: that cube kicks wild asses 'round!
---
comment by z5 on 16 October 2003
I love this intro too. I remember rewatching it a lot when it was released. It's polished from start to finish and everything seems well thought out with a consistent theme/feel/design running throughout the intro. I especially like the stuff Loaderror did with light in this intro. And the music is fab. The whole thing has a lot of atmosphere. One minor thing is the font used, which i personally didn't find fitting to the rest. But real quality stuff. I wish Eph would do another 64k intro.
---
comment by ToAks on 23 May 2004
awesome intro designwise...

everything fits ...
---
comment by kUfa on 26 May 2004
Nice intro, but colors are a bit boring
---
comment by skan on 05 October 2004
I agree with z5: the font used is not that cool ("bad lettering", my gfx teacher used to say... ;), but everything else is still fantastic after months of rewatching...
The music creates a perfect atmosphere, the color palette is great and the light strokes rule!
Just 1 thing:wouldn't it be cool if those wireframe puppets were moving? Just like Loonies' Ikanim 4k... not dancing, let's say more tai-chi like! ;)
---
comment by z5 on 11 January 2012
One of the many all-time favourites from Ephidrena. Love the tune and the atmosphere. Upon rewatching, it struck me how tightly synchronised everything was with the music, including some neat camera movements in the first tunnel for example. And i love the use of light in this and a lot of other Ephidrena demos.
---
comment by corial on 21 March 2014
Super ambience!
---
---
Please log in to add a comment!
User Votes: Average: 4.15 points (20 votes)
---
Please log in to vote on this production!